APM Enabling Change summary of 2019
Hi, I am Donna Unitt, APM Enabling Change SIG Chair. It's been a great year for the SIG where we relaunched at the beginning of 2019 and made some great progress in collaborating with APM branches and other SIG's, participating in collaboration on three events and running one of our own in September with guest speaker Paul Erricker.
Our new 2019/2020 committee is now 11 strong and we have an exciting agenda for next year. Look out for our events in the new year and we hope you can join us. We have over 830 followers now and growing.

APM members and others are welcome to interact with us and we encourage you to follow us on Twitter, @apmecsig, where we post: upcoming events of interest to the group, share related material and much more.

We are also available via email. On behalf of the APM Enabling Change SIG I would like to wish you all a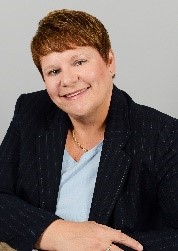 Very Merry Christmas and A Happy New Year, here's to 2020.
Donna Unitt
APM Enabling Change SIG Chair