APM expands its membership offering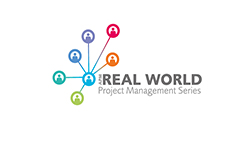 APM has launched its 'Real World Project Management Series', exclusively for APM members.
Run monthly, the webinar series will draw on the latest findings from industry research and publications to tackle the issues and emerging concepts prominent in our profession today.
Hosting each webinar will be a wide range of speakers including authors, trainers and directors offering inspirational and thought-provoking insights from their experience within organisations including Arup, Rolls Royce and the NHS.
The series has been designed so members can stay up-to date with the latest techniques for successful project delivery. Concluding with Q&A sessions, members can leave with all their vital project management questions answered.
Spearheaded by APM's head of commercial, Rebecca Fox, the webinar series brings the latest industry updates to members in a new and accessible format.
"This initiative has been specially crafted to benefit our members who all too frequently are time poor but determined to remain at the forefront of their profession and its emerging trends.
As the chartered body for the profession we welcome the continued commitment to professionalism from our members and look forward to hearing from our members in the Q&A on the first webinar held this month."

'Real World Project Management Series' programme:
January 30 – Future of project management - Implementing new ideas and emerging trends – Rob Leslie Carter
February 28 - Back to the future - the surprising key to improving the productivity of construction projects – Ian Heptinstall
March 20 - How to be agile - a way of thinking more than a method - Sue Clarke
April 17 - Critical chain, lean and agile: The best of both worlds – Ian Heptinstall
May 22 – Everything you need to know about becoming chartered – APM
June 26 – The evolution of project leadership– Sarah Coleman
For more information please visit the APM events homepage 
---