APM Fellow appointed as CEO of ICON
APM Fellow, Dr. Steve Cutler, to be appointed Chief Executive Officer, effective 1st March 2017
Icon, a global provider of drug development solutions and services to the pharmaceutical, biotechnology and medical device industries, recently announced that, as part of its planned succession of executive leadership, Dr. Steve Cutler will be appointed as Chief Executive Officer, effective as of 1st March 2017. Dr Cutler will succeed Ciaran Murray, who will become chairman of the group.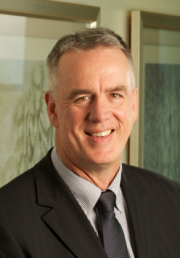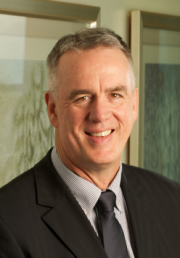 Dr. Cutler joined ICON in 2011 as President, ICON Clinical Research Services. He was promoted to ICON plc Chief Operating Officer in January 2014 and was appointed to the Board of Directors in November 2015.
"Steve will bring significant industry experience and proven leadership capabilities to the role of Chief Executive Officer," said Mr. Declan McKeon, acting Chairman of the Board. 
"As Chief Operating Officer, Steve has strengthened and expanded our global operations and he is well placed to lead the company to continued growth and success. The Board is happy to have such a strong internal successor to take over from Ciaran now that he has decided to transition to the role of chairman."
Commenting on his appointment Dr. Cutler added, "I am pleased and excited to be appointed as ICON's Chief Executive Officer. I look forward to continuing to work with Ciaran and the rest of the Board during the transition period and beyond. ICON has a strong management team and together we will remain focused on enhancing our position as the CRO partner of choice in drug development. Also, I would like to personally thank Ciaran for his leadership of ICON over the last five years."
Prior to joining ICON, Dr. Cutler was Chief Executive Officer of Kendle. Dr. Cutler holds a B.Sc. and a Ph.D from the University of Sydney and a Masters of Business Administration from the University of Birmingham (UK).