APM launches 14th SIG - Enabling change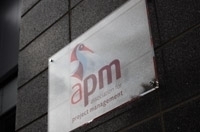 Following a successful conference in London in November entitled Change – the Imperatives for Success, APM is delighted to announce that a 14th Specific Interest Group (SIG) has been adopted.
The brand-new APM Enabling Change SIG is chaired by Martin Taylor and supported by a committee of seven people – Bob Thomas, John Gillett, Colin Bradley, Neil White, Elisabeth Goodman, Matt Delany and Sebnem Umman.
The committee has backgrounds including programme management, project management and change management. They are from industry, with wide-ranging experience in public and private sector organisations.
The group is initially interested in organisational change; strategy for change; change readiness; engagement and communications; enabling change methods; embedding change; and training and support needed for successful change.
Join the SIG by visiting the APM Enabling Change SIG webpage.
Find out more on the other 13 APM Specific Interest Groups by downloading a guide to Specific Interest Groups.