APM launches latest guidance on apprenticeships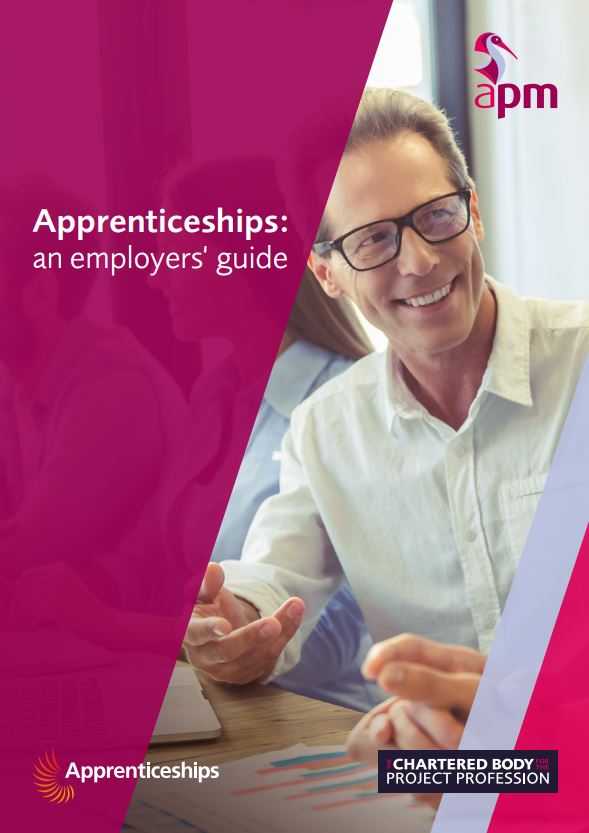 APM has launched refreshed apprenticeship guidance for both employers and parents as part of its ongoing celebration of National Apprenticeship Week 2018.
As the benefit and status of apprenticeships continues to rise, companies of all sizes and from all sectors are taking advantage of the benefit that an apprenticeship program can bring to their organisation.
For employers, the recently refreshed publication Apprenticeships: An employer's guide serves as a useful resource for employers navigating the apprenticeship levy that was introduced in 2015, fundamentally altering the UK's approach to skills funding.
With insights from leading organisations including Sellafield and Lloyds Banking Group, and signposts to useful links and APM resources, the guide is a must-read for all those looking be part of the profession's drive to attract new young talent.
Download Apprenticeships: An employer's guide.
This changing face of apprenticeships offers new and exciting opportunities. However with only 20 percent of parents aware of how apprenticeships can offer a full-time paid role, a professional qualification and a degree – all funded by the employer, it is clear we need to shout about the benefits and dispel any old associations or preconceived ideas around apprenticeships.   
Parents are key decision makers and influencers in a young person's life, however many may remain confused about apprenticeships. It's therefore important that they get to learn about the success stories for themselves, especially as the education landscape has changed multiple times since parents were themselves at school or college.
Indeed, research has shown that 37 per cent of parents are scared of giving the wrong career advice to their child; and half are worried that their lack of understanding of the careers landscape could hinder their child's future.
The prospects of earning and learning and still walking away with a university degree can be hard to comprehend, making it a pivotal time for APM to launch its latest guidance for parents, particularly as the profile of apprenticeships continues to rise with the Level 6 degree apprenticeship in project management just around the corner.