APM launches new stakeholder engagement resource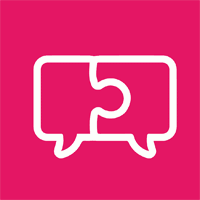 With 10 key principles, 14 case studies (roughly 11,000 words) and an extensive bibliography covering five decades, the new stakeholder engagement pages on the APM website is a 'must see' for all budding project professionals.
The online resource was produced by the Stakeholder Engagement Focus Group – an APM-funded research project, led by the Oxford APM Chapter – and includes a collection of tools, techniques, patterns, papers and case studies. 
The content is based on the recently published RICS/APM Stakeholder Engagement Guidance note, which outlines 10 key principles for the promotion of good stakeholder practice.  

Stressing its importance the group said: "Engaging stakeholders is a crucial capability and role a project manager needs to undertake. 
"All the project deliverables can be undermined if there are areas of an organisation with poor stakeholder commitment, and yet there is very little information available to those who are starting out in project management."
Among the case studies listed are examples of stakeholder engagement in software, public infrastructure and change projects. They also include UK and international projects. 
All the content is free to view and the hope is that, through the sharing of ideas and experiences, further resources will be added. "It is our aim that this collection will grow over time, but we need your help to make this happen," the group added. 
Good stakeholder management was recently recognised by APM research as a critical factor in creating the Conditions for Project Success. The report stressed the importance of clear goals and objectives 'recognised by all stakeholders', along with supportive organisations with 'access to stakeholders' as playing a crucial role in the formation and delivery of the project.
The stakeholder engagement pages are seen by APM as helping to bridge the gap between theory and practice, another of the key findings of the research. 
You can learn more by messaging the stakeholder group on Twitter @APMSefg.