APM Midlands branch young PM and student PM awards
The Midlands Branch Committee are acutely aware of the importance of the next generation of project managers to the future of our profession. In recognition of this in 2016 they took the unprecedented decision to launch a branch initiative which culminated in the APM Midlands Branch Young PM & Student PM Awards 2016. Finalists gathered and winners were presented with their awards across four categories on 22 March 2017 at the Rolls-Royce Learning & Development Centre in Derby, along with Midlands Branch committee members, corporate members, HEIs, and student members.
The evening began with a welcome by Russell Muir (APM Midlands Branch corporate sub-committee chair) who introduced the purpose of the event, as well as congratulating all of the competitors and finalists for their success.
Presentations were given by Mike Hopkins (Programme director at Rolls Royce) who provided an insightful and engaging keynote presentation on project management at Rolls-Royce, and Miles Shepherd (APM vice president) who discussed the importance of the awards, APM career paths for project professionals and APM's journey to receiving the Royal Charter.
The audience was then joined by students from Coventry University, Derby University and University College Birmingham following conclusion of their Project Management Simulation Final, just prior to short presentations from the Young Project Manager of the Year finalists: Hassan Amin (Gleeds), Catherine Cragg (XPO Logistics), James Faflik (Gleeds), Joshua Sandbach (Pick Everard), and Tom Whiley (Gleeds).
Awards were presented to: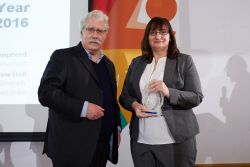 The Project Management Simulation Final winners were the Coventry University team.
The Student Project Manager of the Year 2016 was Helen Rose, from Warwick University.
The Young Project Manager of the Year 2016 was James Faflik from Gleeds Management Services.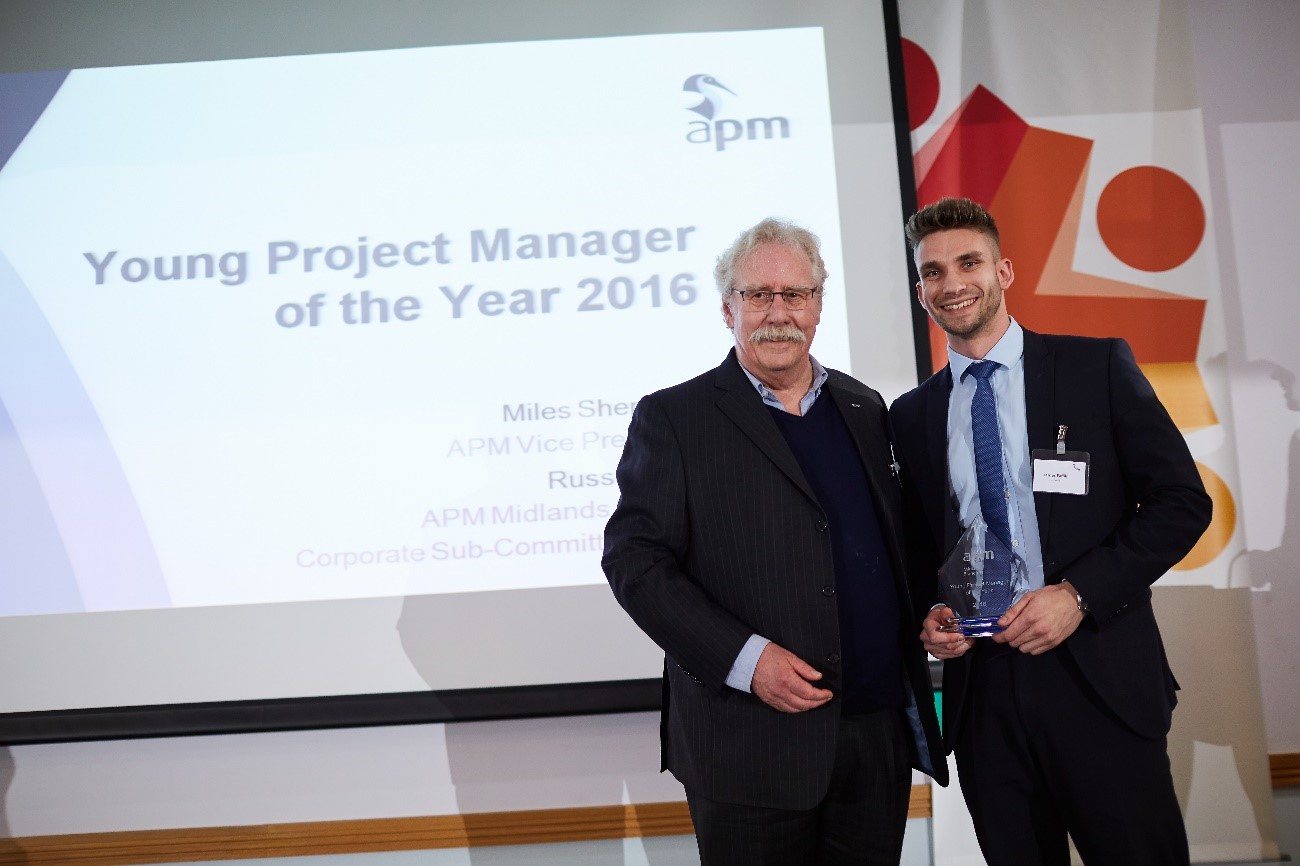 The Midlands Branch now hope to build upon this established foundation by offering this competition annually as they recognise the next generation of Project Management talent in the 2017 PM Awards.