APM National Conference for Women in Project Management – the countdown starts here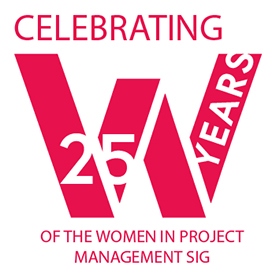 The APM National Conference for Women in Project Management (WiPM), sponsored by BAE Systems, takes place in just under three weeks, on Tuesday 25 September at the Grand Connaught Rooms in London. In the year that the APM WiPM Specific Interest Group (SIG) celebrates its 25 anniversary, the conference will welcome speakers from across the globe, covering topics as diverse as applying learnings from working with the Taliban to overcoming adversity and being resilient in a challenging workplace.
What to look forward to on the day
Network with over 400 like-minded professionals: meet and converse with delegates ranging from those just starting out in their career to high level decision makers in PPM focussed organisations.
Get inspired by renowned keynotes: hear from a stellar line-up including digital skills expert and international speaker Sue Black OBE and Olympic, world and European Medallist Kelly Sotherton
Get stuck in: enjoy a number of hands-on interactive workshops during the breakout sessions and answer live polls with the APM WiPM App
Help us celebrate: look back on the achievements of the APM WiPM SIG over the last 25 years and speak to past WiPM Chairs about their experiences.
Have a selfie: enter our competition for the 'best selfie' on the day to win a free ticket to next year's conference using the hashtag #WiPM
Make a pledge: let us know how you will help the APM WiPM SIG work towards their Mission and Vision by speaking to committee members and adding to the conversation on LinkedIn.
Expand your knowledge: join our table topic discussions over lunch with some of the APM WiPM SIG's past Chairs to discuss common interests.
Meet our exhibitors: with a range of companies exhibiting on the day, the APM WiPM conference is a great place to do business.
Download the App: customise your schedule for the day and take part in Q&A sessions and polls with the APM WiPM App, available to delegates soon.
Tickets for the conference are still available. Find out more.