APM Presents: Joining the Dots
Programme Management in Action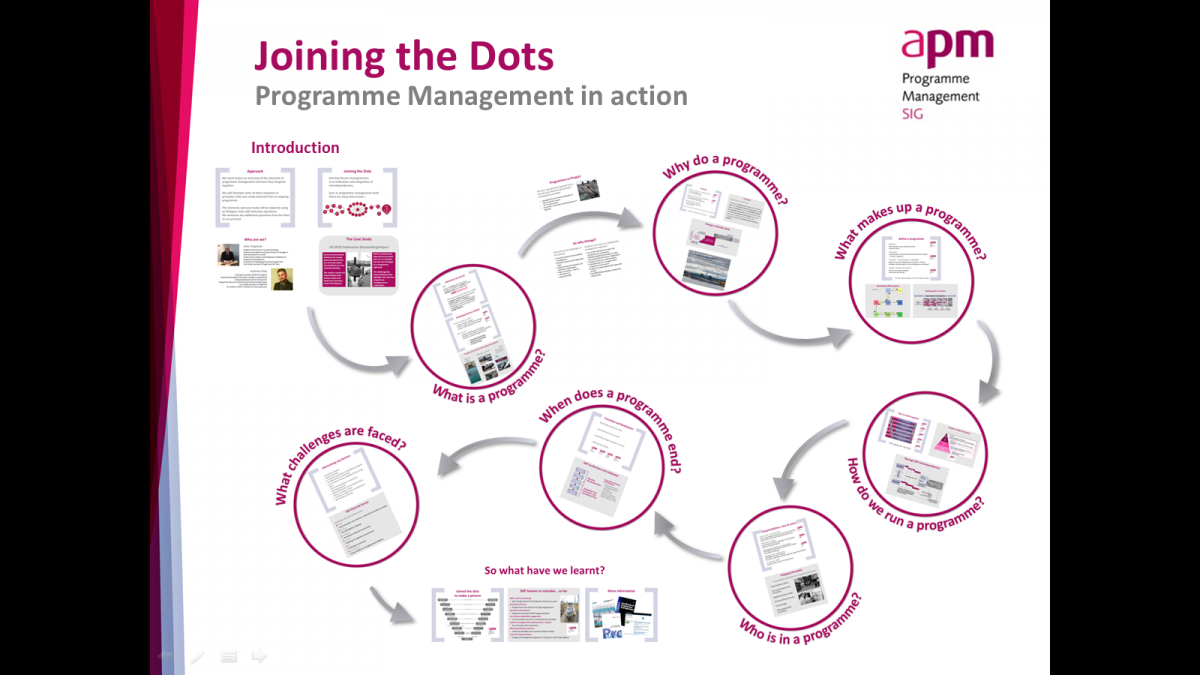 On Thursday 16th October 2014, John Chapman and Andrew Gray presented at the APM Presents Project Management in Practice event, where the subject area was an Introduction to Programme Management.
Theirs was an interactive session where John provided the theoretical side of programme management, whilst Andrew explained how this worked using a real life example from the UK MOD where a Programme Management approach was adopted using the Managing Successful Programmes (MSP) framework..
The Programme Lifecycle gave a structure to the presentation covering seven areas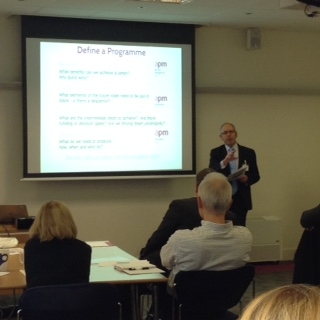 1.What is a programme?
2.Why do a programme?
3.What makes up a programme?
4.How do we run a programme?
5.Who is in the programme?
6.When does a programme end?
7.What challenges are faced?
It was important to show how Programme Management called upon the specialisms from the other Specific Interest Groups.
An example of this relates to Benefits Management. Early on in the programme the questions to be asked, and answered, include: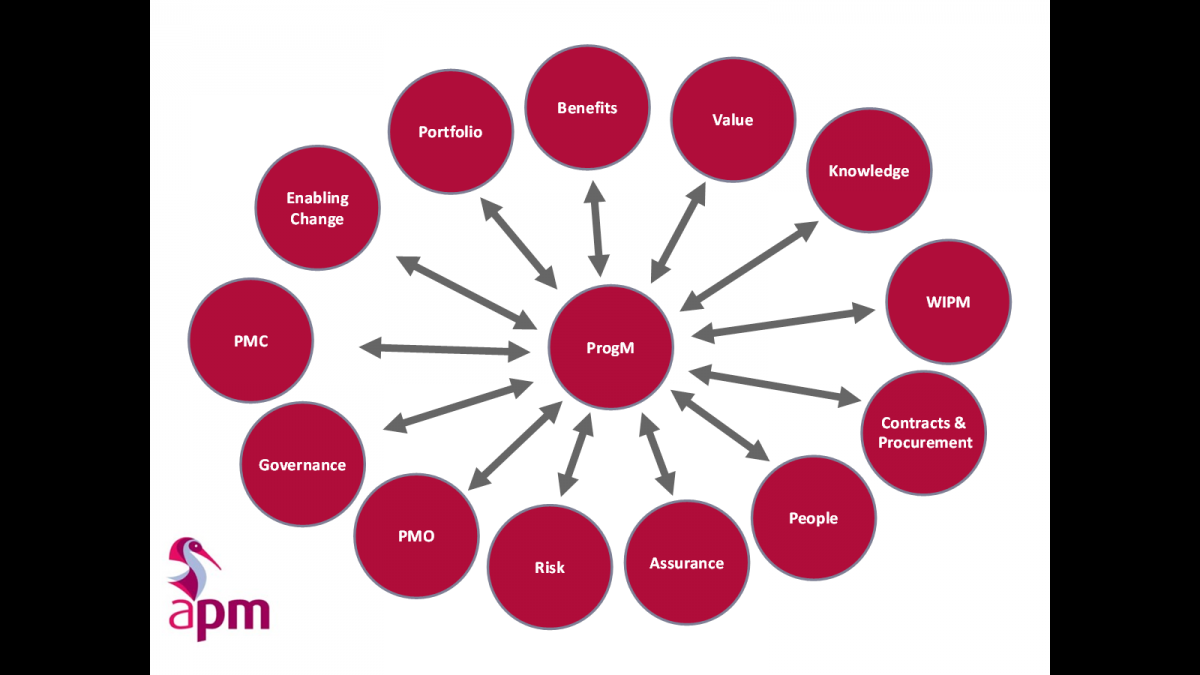 1.Is there a vision of a change future?
2.Is this a shared single vision?
3.Is it in line with what is needed?
4.What are the benefits to be gained?
5.Who benefits, what do they benefit, how much benefit, when do they benefit?
Andrew commented that an important area to consider was the area of stakeholder management. With a high profile programme, there are many diverse stakeholder groups and interfaces including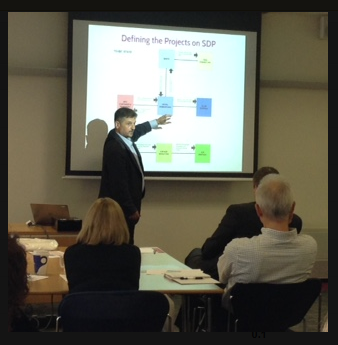 •An external advisory group
•Local representatives and committees
•Regulators & policy holders
•UK & Scottish governments
•Press coverage
•Wide ranging public consultations
Consultation and communication (two way) would then provide inputs and influences to the decision making process within the Programme.
At the end of the presentation Andrew noted the lessons learned (so far) on the adoption of a programme management approach as:
A Programme Management approach is not for everything
Split change element of the objectives from long-term business as usual
Bring clarity & focus
Projects need to know how they fit into 'big change picture'
Get senior commitment
Have the approach endorsed by the Programme Board
Co-ordinate stakeholder engagement
Communications must be co-ordinated and consistent across the projects
Scale the management investment that is needed
Do not swamp with bureaucracy
Efficient pooling of resources
A small programme team benefits from pooling common central activities
Cope with geographically dispersed team
Programme Management approach is the glue to hold things together