APM's Project journal wins top industry award
APM's Project journal was awarded top prize at this year's Association Excellence Awards 2017.
Project, which relaunched as a quarterly journal in 2015, was named 'Best Association Magazine or Newsletter – Over 18,500 circulation' at the ceremony at London's Hurlingham Club on Friday 1 April.
Reflecting on the success, James Simons, APM publishing manager, (centre left) said: "We're delighted with the award; it's a real team effort and everyone involved with Project is rightly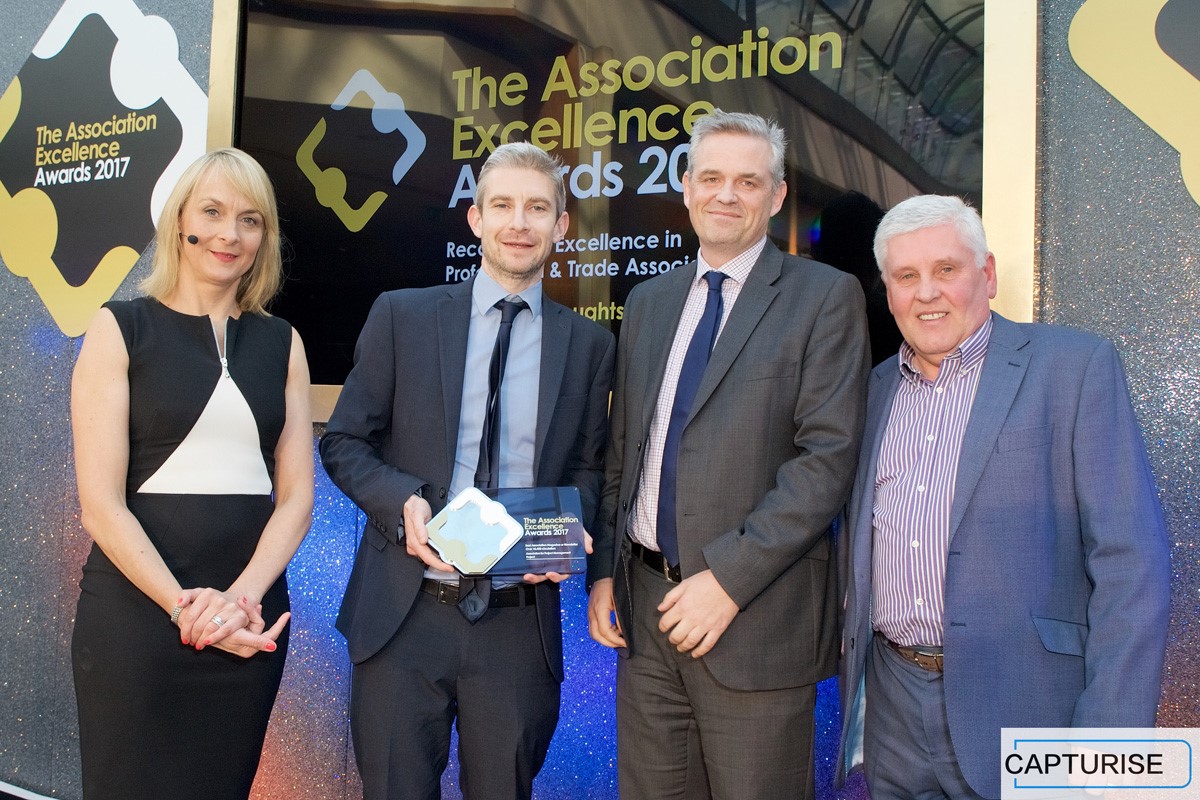 proud of the achievement."
Scott Walkinshaw (centre right), APM head of marketing and communications, added: "We were able to tell a really positive story about how we used customer data and feedback to change Project from being a monthly magazine to an in-depth quarterly journal. We showed how the printed journal still plays an important role in both our membership packages and member communications."
Project saw off tough competition from some of the UK's most respected professional bodies to scoop the award.
Finalists in the category included the Association of Chartered Certified Accountant's publication Accounting and Business and The Royal Town Planning Institute's magazine The Planner.
All entries were assessed by a panel of judges made up of chief executives from leading member associations.
Comments from the judges reflected the hard work and commitment to identify the key needs of Project Journal readers:
 "The judges felt that Project was an excellent advancement of APM's aims as an association.  It met a clear business need to regain readers and advertisers and very successfully addressed this - improving member engagement, increasing readership, reducing costs, gaining excellent member feedback and improving the quality of content and information provided.  A fantastic entry!"
Project journal was relaunched in March 2015, following a redesign with Think Publishing, as well as a new editorial approach. 
Since the relaunch, Project's annual readership survey has seen the highest rating for editorial since the survey began 10 years ago.
Nearly 80 per cent  of respondents said they read all or most issues - over 30 per cent  higher than the result two years earlier.
In addition the new design and format has been very well received with 88 per cent of readers rating the overall quality as very good or excellent.