APM series of events on Brexit
Brexit… the ultimate change project that could redefine the British way of life through a changing economy and social environment.
Whilst the full impact remains to be fully understood, organisations and businesses can start preparing to exploit some of the opportunities and benefits this change may present as well as pro-actively managing the risks.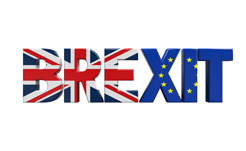 The Association for Project Management (APM), the Chartered body for the project profession, believes that the disciplines, tools and approaches used to shape and deliver change programmes will greatly benefit organisations and business communities as they determine their approach to the changes which Brexit will bring to the economic environment from 2019 onwards.
In order to assist this, the Yorkshire and North Lincolnshire (Y&NL) Branch of APM is holding a series of four regional Brexit events to promote cross-sector discussions on what this means, by holding open debates and delivering practical workshops on how project, programme and portfolio management can enable organisations to successfully prepare for the post Brexit economic and business environment.
1. Brexit? So what does it mean for you? – Wednesday 10 May, University of Leeds
The series of Brexit events will kick off with an open forum debate, as used in Question Time, facilitated by Sarah Coleman, a programme and change expert now working at the Cabinet Office and featuring a panel of business and academic leaders from the public sector, industry, professional services and education. Drawing from their own experience and environments, our panelists will stimulate conversations and ideas about the opportunities and challenges that Brexit could bring about and the type of strategy and the actions that businesses can take to exploit them.
The panel is made up of business, public sector and academic interests in the Y&NL area. These are:
Peter Jimack – Dean of Engineering, University of Leeds
Annette Barker – Partner at KPMG and Leading their Brexit strategy
Michael Christie – Strategy Director and Chief Technologist, Military Air & Information, BAE Systems
JC Townend - MD Consultancy Services - WYG
Martin John - Operations Manager (Public Services), Infrastructure and Projects Authority
Date: Wednesday 10 May 2017
Time: Registration/Buffet 5.30 – 6.00 Presentation: 6:00 - 8:30 Close 8.30
Venue: Michael Sadler Building Lecture Theatre
Price: Members £20 Non-Members £25
---
 2. Brexit? How to prepare for the change – July, 2017, York
The 2nd Brexit event focuses on 'how' organisations and the business community can prepare for the changes ahead with a number of practical and interactive sessions delivered by industry experts on some of the tools and techniques available to support strategy execution such as:
Programme Management and Agile Governance
Systems Thinking
Leadership and People Issues
Enterprise Risk and Benefit Management.
A Keynote Speaker from commerce will set the tone for the workshops by explaining how Brexit is likely to change how their organisation works and what sort of measures will be required to ensure that this change will be successful.
Date: Early July 2017
Time: Registration/Buffet 12.30 – 1.30 Close: 4.30
Venue: TBC, York
Price: Members £40, Non-Members £50
Early Bird discounts will apply
---
 3. Brexit? Adopting and embedding lasting change – September, 2017, Sheffield
The 3rd Brexit event presents case studies of 'how' organizations have responded to significant external changes and transformed their businesses to thrive in rapidly changing and challenging business environments. Lessons will be drawn from two different examples of good practice.
Date: September 2017
Time: Registration/Buffet 12.30 – 1.30 Close: 4.30
Venue: TBC, Sheffield
Price: Members £40, Non-Members £50
Early Bird discounts will apply

---
4. Brexit? Sustaining change and reaping the benefits – November, 2017, Leeds
This final event will be to bring the three events to a conclusion by investigating the lessons and common themes from the previous three and considering the important question of sustainability after change, such as retaining talent, maintain a competitive edge and maintaining growth in new markets.
Sarah Coleman will be returning to host this event and facilitate what promises to be a lively discussion and some very thought-provoking ideas from the audience and presenters, including the role of APM as the Chartered Body for project professionals in the UK and internationally.
Date: November 2017
Time: Registration/Buffet 5.30 – 6.00 Close: 8.30
Venue: TBC, Leeds
Price: Members £20, Non-Members £25
---