APM supports charities, in partnership with Provek, to professionalise project delivery
Association for Project Management (APM) is inviting charities to take part in a new initiative that will see them receive fully-funded training and qualifications to build their project management capabilities.
As the leading source of knowledge and insights for the project profession, APM is seeking to collaborate with smaller charities in the UK (those with an annual income of less than £1m) to upskill their project teams and help their projects succeed.
Training and qualifications worth approximately £1,500 will be made available to successful applicants, free of charge, providing recipients with a pathway to the APM Project Management Qualification. All training will be delivered by Provek, an APM-accredited training provider.
This scheme is open to charities in the UK with an annual income of under £1m. Training will include directed self-study as well as three classroom-based days in London.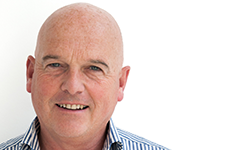 John McGlynn, board chair at APM, said: "Whether it's delivering a new fundraising initiative, working in the field or launching an app, charities and aid organisations rely on project management just as much as private sector organisations.
APM's mission as an organisation is to inspire communities to deliver meaningful change for societal benefit. That's why we are taking proactive steps to support smaller charities develop their project management skills and, ultimately, deliver successful projects."
---
How to apply
If your organisation would like to be considered for participation in the scheme, please complete the following steps:
Download and complete the application form 
Provide an indication of the number of colleagues you would like to receive project management training (please do not provide details of individual staff members at this stage).
Email your completed form to info@apm.org.uk by 8th November 2019