BBC programme director doing nothing is not an option [Video]
Getting senior stakeholders to buy-in to one fundamental aspect that is imperative to the project's success is vital, says BBC's award-winning programme director.
Speaking to APM at the annual conference last month, Andy Griffee believes that if the guiding principle of a project is agreed upfront at the most senior level of an organisation then it will act as a benchmark to refer back to making a project manger's life a lot easier.
He said: "Project managers need to get senior stakeholders to buy in to the idea that doing nothing is not an option.
"What is the burning platform that means this piece of change isn't just nice to have, it is absolutely necessary. If you can get that agreed upfront you will make life a lot easier for yourself."
Andy was programme director for BBC's award-winning W1 programme. Lasting 10 years it was the largest capital project in BBC history as it moved nearly 6,000 staff into one building.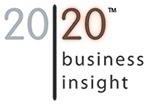 Andy was joined in the New Sectors stream at the APM Project Management Conference, sponsored by 20|20 Business Insight, by PA Consulting Group's Simon Miller.
Simon spoke at the conference about how new technology can lead to disruptive innovation, particularly in traditional sectors. He believes the pace of change is getting faster, so the approaches to project management need to be more adaptive and rapid.
Simon discusses a three-faceted approach to help project managers adapt and find new ways of working: "Get much more connectivity between the technologies that the organisations are using and how that should feed into the business and marketing world. Secondly, project managers need to be much more prepared to take risks as the way to success in the future.
"Finally, they need to think differently about how they run the portfolio and do it in a more dramatic and dynamic approach. Which, to us a programme managers, is not a kind of world we are very comfortable with all of the time."
#apmconf