Benefits Summit 2015 - The presentations
On Thursday 25th June, the APM Benefits Summit 2015 took place at etc. venues, Farringdon, London.
This page will be updated in the near future to include a full write up and additional material will be added when available.
Please find below the available presentation material given at the full day event, in the agenda order for the day.
1. Our quest for success in the project management temple of doom
by Eddie Obeng, Founder of Pentacle Virtual Business School and Professor at the School of Entrepreneurship and Innovation at Henley Business School.
(Further material is available on http://pentaclethevbs.com/Pictures.htm
Use the link http://QUBE.cc/Start to access the interactive materials)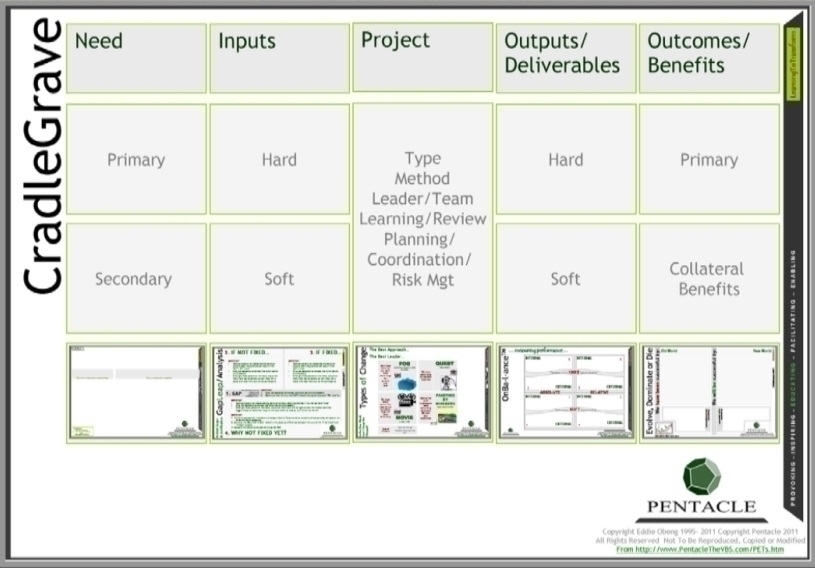 2. Realising the benefits of delivering major infrastructure projects
by Colin Morris, Strategy Director, HS2.
3. Benefits and better business cases
by Stefan Sanchez and Alan Brown, Directors, Value People Ltd.
4. Improving benefits management at Sellafield
by Mike Ward, Head of Portfolio and Programme Management Capability, Sellafield, and Richard Peel, Programme Management Consltant for the Sellafield Improvement Programme.
5. Over-optimism in government projects
by Bridget Jackson, Audit Manager, Transport VFM, UK National Audit Office.
Workshop A. Pragmatic benefits realisation management
by Judge Matharu, Principal Portfolio, TfL, consultant and Associate at Henley Business School and Mike Green, Director of Transitional Space Ltd, author and Fellow at Henley Business School.

Workshop B. Agile P3M benefits
by Steve Messenger, Chair of the DSDM Consortium, author and CEO of Herald Associates.

Worskhop C. Embedding benefits in the public sector
by Brin Hodgskiss, Business Benefits Lead for the Bedfordshire-Cambridgeshire Constabulary Strategic Alliance and Nicola Dalliday, Benefits Analyst for Bedfordshire, Cambridgeshire and Hertfordshire Police. Change Team
Workshop D. Benefits for whom?
by Ben Pinches, Managing Director and Founder of Oxford Major Programmes.


Workshop E. Extending the benefits life cycle: ISO 55000
by John Heathcote, Programme and Projects & Supply Chain Management, Senior Lecturer, Leeds Beckett University.
Workshop F. A healthy respect for benefits
by David Waller, mentor for Yorkshire Benefits Management Network and Hugo Minney, independent consultant on social return on investment.


6. Benefits-led portfolio management: maximising capital investment returns
by Matt Williams, Managing Director, Connexion Systems.


The event was sponsored by Dynamic Systems Development Method Limited (DSDM Consortium).