Benefits Summit 2016 - A practitioner's guide to evaluating benefits in business cases workshop 4 session write up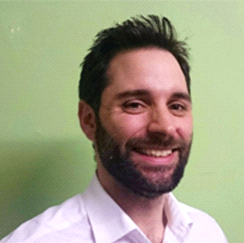 Stefan Sanchez, Value People
Before becoming a specialised management consultant, Stefan had a diverse and varied career in the public sector including Welsh Government - latterly in the Finance Department. 

Stefan has depth of knowledge and practical application of the best practice Better Business Case approach to developing spending proposals in the public sector using the Five Case Model.

He has led the development of high profile schemes including; the Welsh Government's Local Government Borrowing Initiative; Flood Programme; Social Housing Revenue Grant; Capital Loans for Sports and Leisure and many more.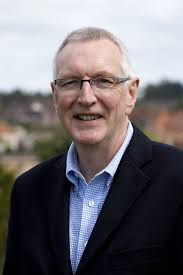 Alan Brown, Value People
Alan is a Director of Value People Ltd, a consultancy which specialises in the development and delivery of 'Better Business Cases' using the best practice HM Treasury Five Case Model Methodology.

As a Chartered Surveyor and Regeneration Specialist Alan has enjoyed a successful and high profile career in England and Wales.

Prior to forming Value People Alan managed his own economic development consultancy and from 2008 – 2015 worked at the heart of Welsh Government as a specialist independent advisor.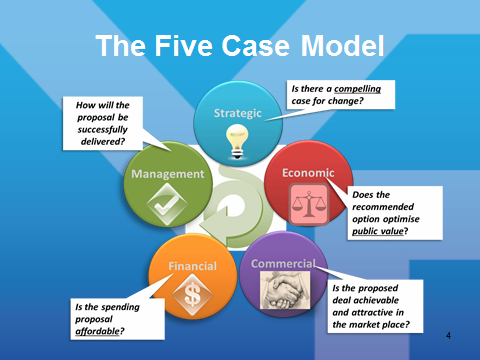 Stefan and Alan make a welcome return to APM Benefits Summit
After a lively and thought-provoking presentation at last year's Benefits Summit Stefan Sanchez and Alan Brown from Value People were invited back to hold an interactive workshop.

This year's session 'A Practitioner's Guide to Evaluating Benefits in Business Cases' was equally as energetic.




The Green Book, Five Case Model and Qualitative Benefits
Stefan started by introducing the participants to HM Treasury Green Book and the Better Business Case's Five Case Model. Most of the room were familiar with these concepts, widely adopted in the public sector and increasingly in the private sector too.

For those new to business cases Stefan explained the purpose of each of the cases (strategic, financial, economic, commercial and management) and how benefits are considered within each case to support an overall investment decision.

One area that people typically struggle with is how to assess qualitative benefits and how these should be factored into spending decisions. The workshop provided the opportunity to gain first-hand experience of a solution to overcome this.

Workshop Scenario
Alan described a scenario of a growing SME which was looking at options to expand its catering facilitates ranging from: option 1: do nothing more than making minor amendments to its current, and very basic, self-catering facilities; option 2 an improved central space; option 3 an onsite coffee shop through to the most ambitious option of an onsite restaurant (option 4).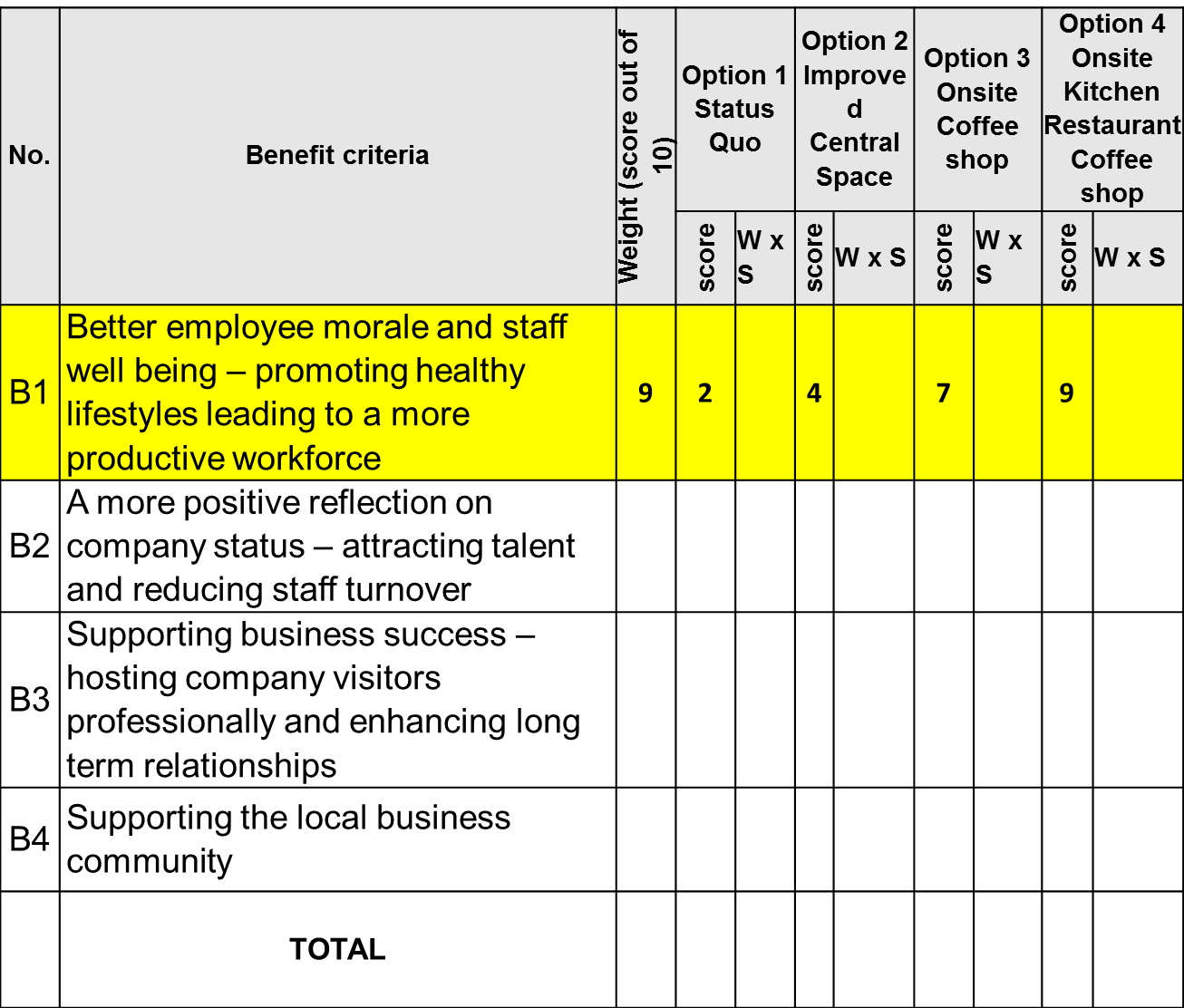 Four qualitative benefits associated with improved catering facilities were identified and weighted, according to their relative importance. Then, through discussion and debate, each option was scored against these and added to a cost model in real time - live on screen!


See figure which has been completed for B1 – Better employee morale and staff wellbeing – promoting healthy lifestyles leading to a more productive workforce.
By walking through this method of 'weighting and scoring' participants could see how a preferred option is arrived at and the trade-offs involved.

Stefan presented this information graphically which provided a clear representation to aid decision making.
This is a simple, but effective, technique which people can easily take away and implement.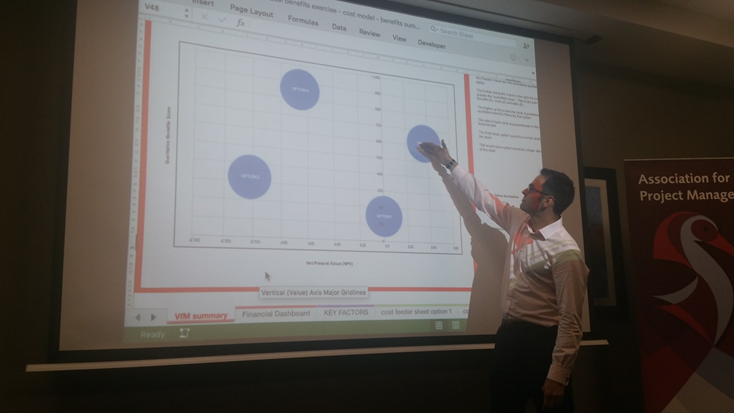 The session also demonstrated the need to work collaboratively with key stakeholders to arrive at an agreed consensus - not always easy, but essential in forming sound investment decisions.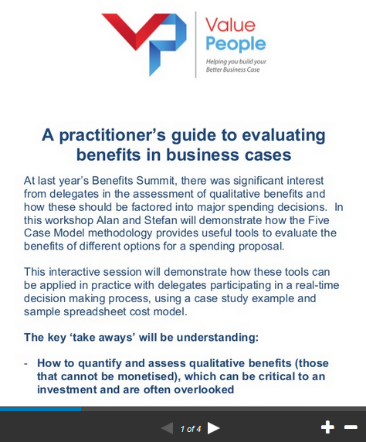 A great session which everybody actively participated in, and hopefully, enjoyed!

For further information Click on image to view / download
A practitioner's guide to evaluating benefits in business case.
Anna Lay
APM Benefits Management SIG committee member



The presentation can be viewed below and on the APM Resources page of the website.
---