BIM - best if managed, 21st July 2015
The July event was about Building Information Modelling (BIM), which is a global digital construction technology. The presentation was delivered by Ir Ronan Collins, an experienced BIM manager and a professional member of HKIBIM. As usual, the event was held at Royal Hong Kong Yacht Club, on Thursday 21st July 2015 and it attracted a very high attendance of nearly 50 members and guests.
Ir Collins established InteliBuild in 2003 in Hong Kong as an independent consultancy to provide professional services. At InteliBuild, they have developed and refined BIM management processes for infrastructures and building works. They are true believers in the benefits of BIM in construction.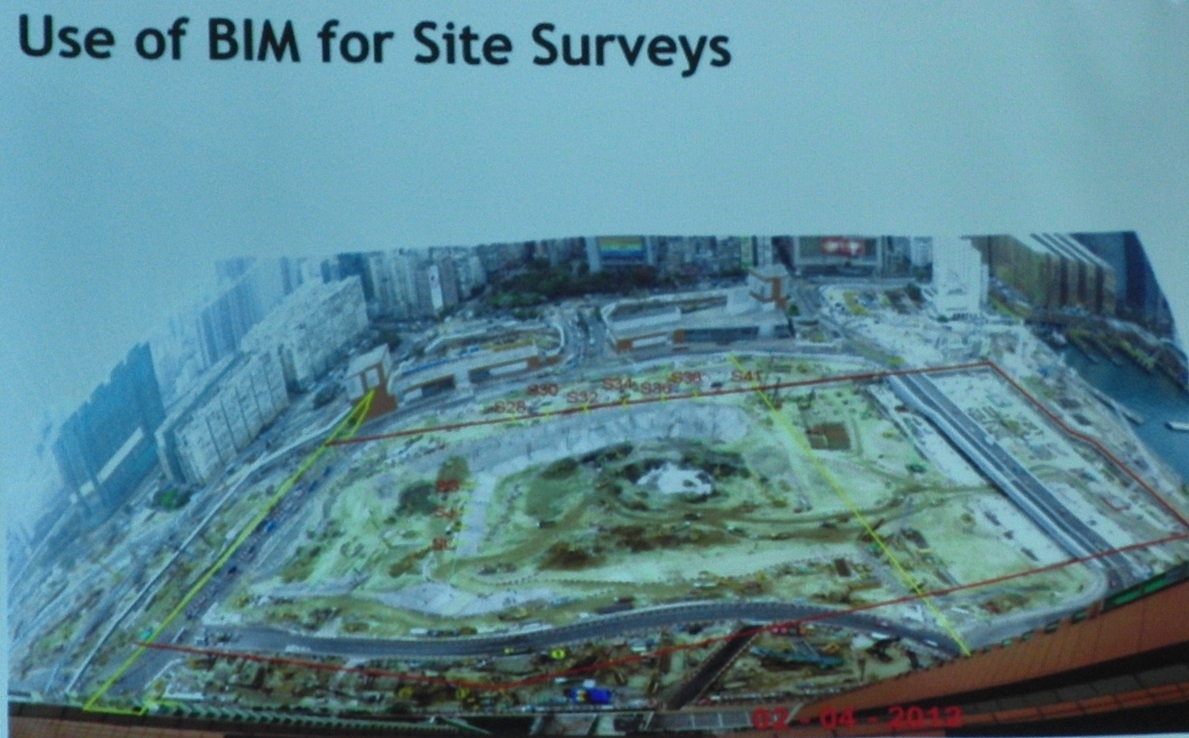 Ir Collins demonstrated how BIM, this intelligent model-based process, can provide insight to help a project manager plan, design, construct and manage buildings and infrastructures. He shared his experience of recent projects, including West Kowloon Station in Hong Kong and challenges of building from traditional design documentations. He also advised how the BIM process was project managed to save time and costs on site.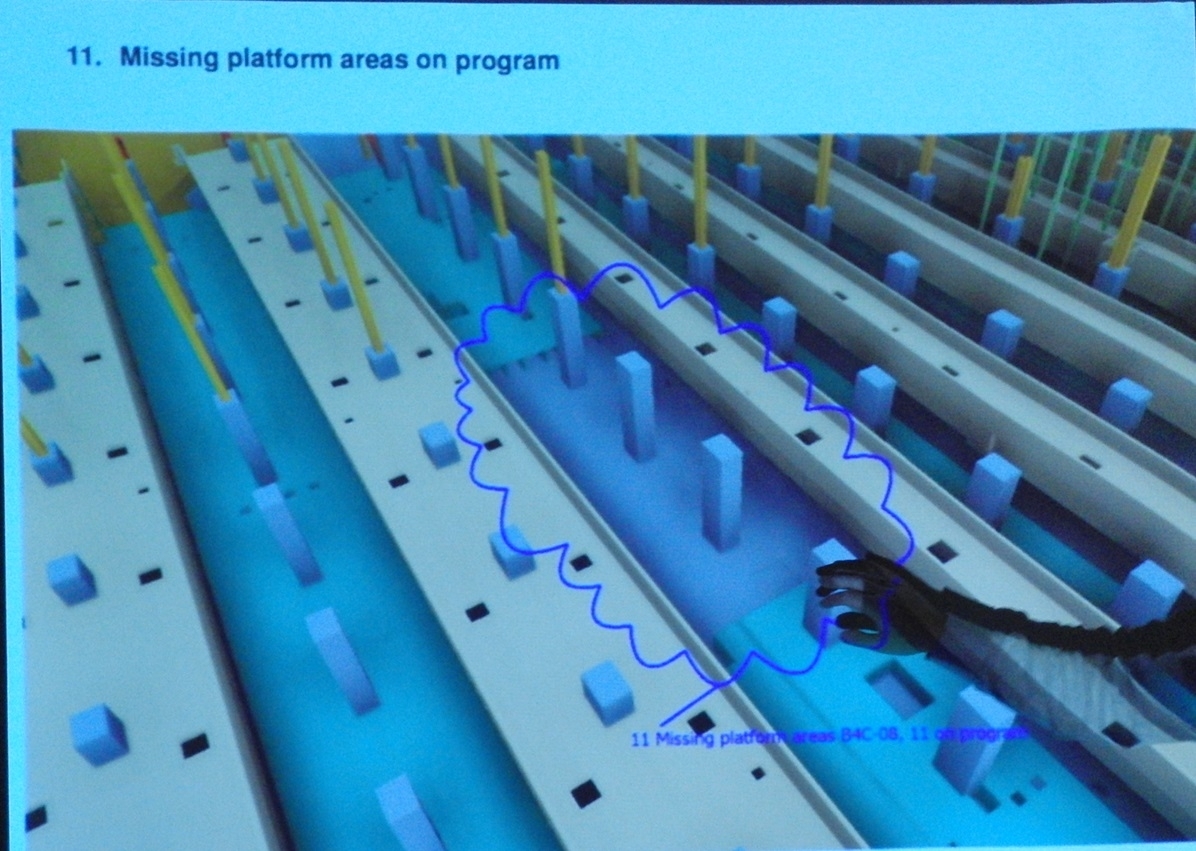 A number of "tips" were given during the evening. One important one is to appoint a BIM manager to implement a BIM PXP and define the BIM process for various systems, such as engineering, mechanical and electrical, fire protection, and drainage systems. The BIM PXP should define the roles and responsibilities of all the consultants and contractors.
Following that, it is essential to develop and maintain a BIM deliverable schedule that aligns with the main contractor programme. At this juncture, he explained the Clash Analysis Process and the Co-Ordination Resolution Curve whereby the number of clashes and issues ought to be diminished over time in the project life cycle. The BIM manager should ensure the design phase models are detaile; the more details are put in, the greater the chance of success will be.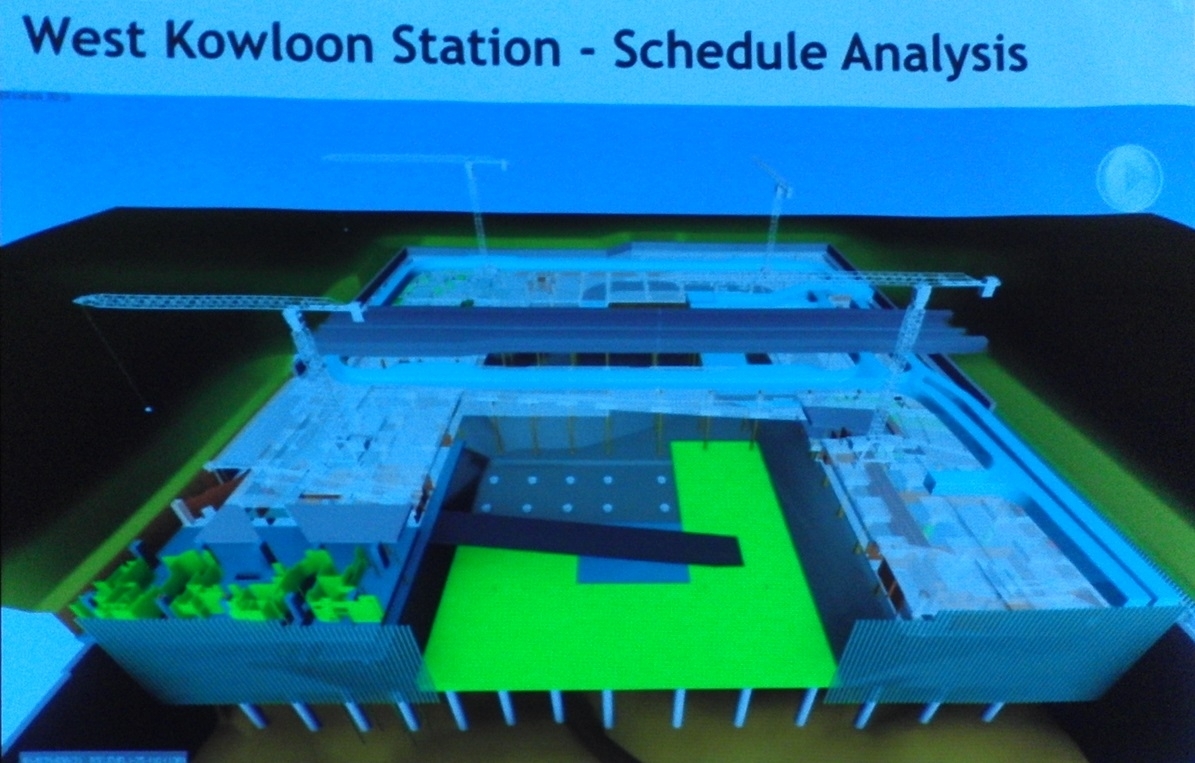 He went on to emphasize the importance attached to team work in meeting client expectation, bearing in mind BIM is an information model, it is information management in a team environment. All team members must be working to the same standards as one another. Modelling enables those who interact with the building to optimize their actions. When a project is constructed in a collaborative environment using BIM, it can result in a greater life value for the asset.
Another "tip" is to invest in staff skills training, knowledge sharing and on job learning and experience development. He quoted an example of the implementation costs for BIM. A monthly average of 94% of the costs is invested in BIM project staff and BIM process management, leaving a mere 6% to the software and hardware. The final "tip" is that cloud sharing, 3D printing, laser scanning, mobile devices, drones, etc. should all be considered for making BIM accessible onsite.
It is time consuming to process, but technology still sits on office. BIM will be an important part of the construction industry in which the construction sector and the clients will have to operate in the future.
A final piece of advice by Ir Collins to the BIM Manager, who should:
Plan, develop and manage the BIM Standards and PXP,

Provide quality control and checking procedures,

Train project staff,

Provide guidance to the project team on how to review the model in order to find and resolve clashes,

Organise co-ordination workshops with the designers and sub-contractors and assist them in understanding issues,

Provide technical support to the project staff.
The event created an opportunity for strong networking and new thoughts were discussed by the audience during the evening.

Joe Wong
Hong Kong committee member