Body of Knowledge approval for handbook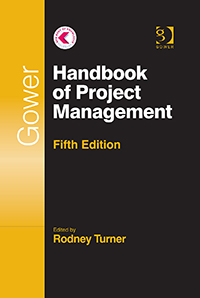 The first APM Body of Knowledge Approved title has launched this week.
APM is working with a number of third party publishers to offer project professionals a range of quality reading materials which have been Approved by the APM Body of Knowledge.
The titles are specifically selected as providing essential next-steps in the understanding of topics contained within the APM Body of Knowledge 6th edition.
The Gower Handbook of Project Management Fifth Edition is cited as a core text relevant to most, if not all, of the sections in the APM Body of Knowledge 6th edition.
Published in April 2014, the handbook is described as an encyclopaedia for the discipline and profession of project management, giving an introduction to, and overview of, the essential knowledge required for managing projects.
APM assessor James Dale, who reviewed the handbook ahead of approval, said: The APM Body of Knowledge operates as a 'gateway' document and I found that the handbook complements this approach by providing a source of greater insight and depth at a project management level.
He added: I believe the handbook makes a valuable contribution to recording knowledge and recognised contemporary good project management practice.
Hardback copies are available to buy for 90 from Turpin Distribution. APM members should call +44 (0) 1767 604951 to receive their 10% member discount.
The full range of approved titles, below, are available to buy from Turpin.