Boosting numbers of women in major project leadership
A 12 month long research programme will look to boost the number of women in major project leadership roles.
The action research project being conducted by Ashridge Business School will work with female project leaders and organisations to make practical recommendations to the government.
Undertaken in partnership with KPMG, the programme will assess the nature of the current situation and look to explore what has and hasn't worked in various schemes over the last 30 years.
APM board member Sue Kershaw is one of the lead contributors for the initiative that will examine how to encourage more women into the sector and consider the impact and benefits women could have on the UK's most important projects.
Sue said: "I think this is a crucial piece of work and fully endorse it. The action learning, evidence based approach is exactly what needs to happen to explore this area.
"I am very interested to learn of the different approaches to leadership that might exist between the genders."
Looking at examples of successful initiatives a series of best practice case studies will be produced and shared with businesses.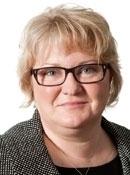 Research director Sue Pritchard (pictured), who spoke at the 2011 APM Project Management Conference, said: "We know that major and complex projects face particular delivery challenges and that improved leadership is critical to delivery.
"We also know that more diverse boards and more diverse teams will lead to better delivery and better outcomes."
APM Research Advisory Group (RAG) member and development director at the Major Projects Association Manon Bradley is contributing to the research.
Manon, who advocated for greater gender balance within projects at the 2015 APM Project Management Conference, said: "Research tells us that diversity and better gender balance will enable us to deliver projects better.
"It also tells us that unless we can attract thousands of women into project delivery we will not be able to deliver the vast number of projects planned in the UK alone.
"It is vital, therefore, that we understand the levers that we can pull to attract more women into this arena as well as how we can develop the culture of our organisations to encourage them to stay."
The new initiative launches as APM reveals that a gender pay gap still exists in the project management profession.
The APM Salary and Market Trends Survey revealed that nearly a third of female participants earned between £30,000 and £39,999 compared to the largest group of male respondents who earned £40,000-£49,999 per year.
Encouraging more women into project management is one of the aims of the APM Women in Project Management specific interest group. The volunteer-led group recently produced a video featuring female project managers who discussed the routes they took into the profession and the contributions they make to their organisations.