B&Q - redefining project management [Video]
The UK's leading DIY and garden centre retailer had to redefine project management in order for it to deliver real value to its customers.
Within 18 months B&Q ambitiously set up an award-winning programme management office (PMO) from scratch that has transformed the multinational organisation at every level.
However, in the fast-moving retail sector where project management isn't widely established B&Q's former head of PMO Karan Bawa had to redefine project management so it could be adopted at all levels.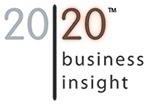 Speaking at the APM Project Management Conference in April, sponsored by 20|20 Business Insight, Karan said: "I encourage people to think beyond the time, cost, quality triangle.
"Our project managers need to be thinking about how we are driving value, which is different to cost. How are we driving our operability, which is around the quality piece and how are we making things easier and more comfortable for our customers."
By establishing a project management culture at B&Q using professionally qualified project and programme managers Karan believes this will help the organisation to remain flexible.
"We need to build methodologies and mechanisms of control and governance that are agile."
The need for project management agility was also the message from DHL Supply Chain's Trevor Jones who combined with Karan to complete the session on New Sectors at the conference.
Due to a changeable economic environment project complexity is increasing, so DHL Supply Chain equips their project community to broaden their skills throughout the project life cycle.
Trevor said: "We need project managers who are agile. We need them to be looking at much more than just the planning stage.
"It's a more complex world for our project managers to work in, so we need to ensure that they are given the right techniques, moving away from the technical training and more towards stakeholder management and good communication.
"Ensuring that teams are capable and really being a value to the business."
#apmconf