Can agile be scaled? Report in Sunday Telegraph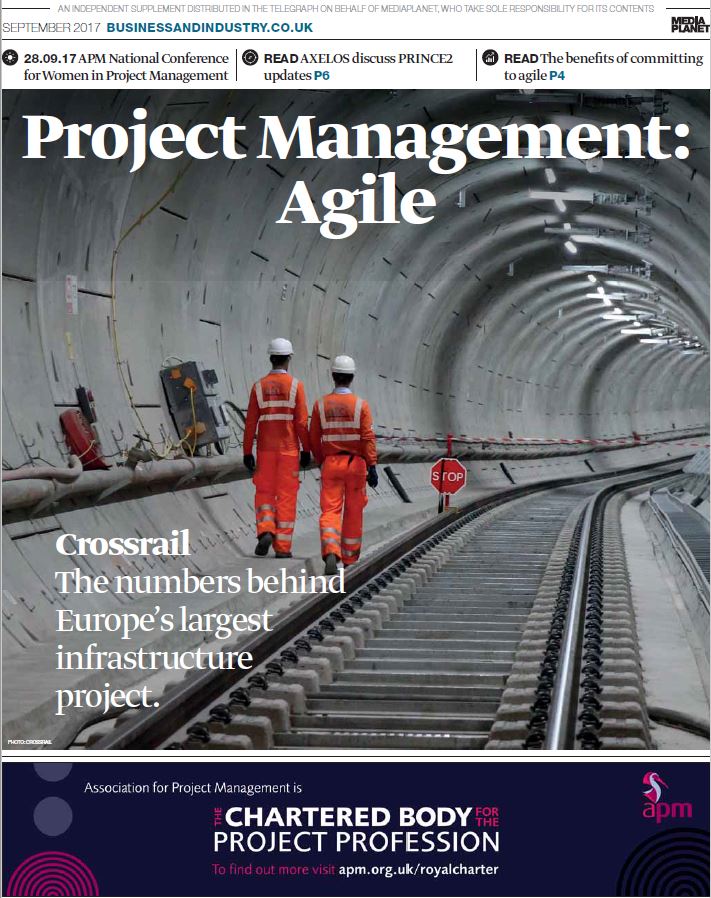 APM demystifies agile in a special supplement in the Sunday Telegraph and you can read the articles here.
APM's latest research report, Can agile be scaled? by Sue Clarke, featuring interviews with project professionals with first-hand experience of leading and delivering projects of different sizes worth on average £20 million, shares new techniques and lessons learnt.

Susan Clarke will be presenting on "The practicalities of adopting scaled agile methodologies" at the National Women in Project Management Conference in London on Thursday 28 September.
Agile Summit
There is also an overview of the Agile Summit held by APM in July which explored how organisations can successfully use different project management methods such as agile. "Overall, agile and waterfall approaches to project management both bring strengths and weaknesses to project delivery," says APM. "Professionals should adopt a 'golfbag' approach to selecting the right techniques that best suit the project, the project environment and the contracting parties."
APM Research Fund
The report by Sue Clarke was commissioned by the APM Research Fund, which supports small-scale research projects or provides seed funding for larger projects seeking to address key issues that are either directly involved in, or related to, the management of projects, programmes and portfolios. 
If you have a research idea please contact Daniel Nicholls, APM research manager, Daniel.nicholls@apm.org.uk or check out the research section on our website.