Consultation on Chartered standard now open
As the Chartered body for the project profession, one of the key tasks for the Association for Project Management is to develop the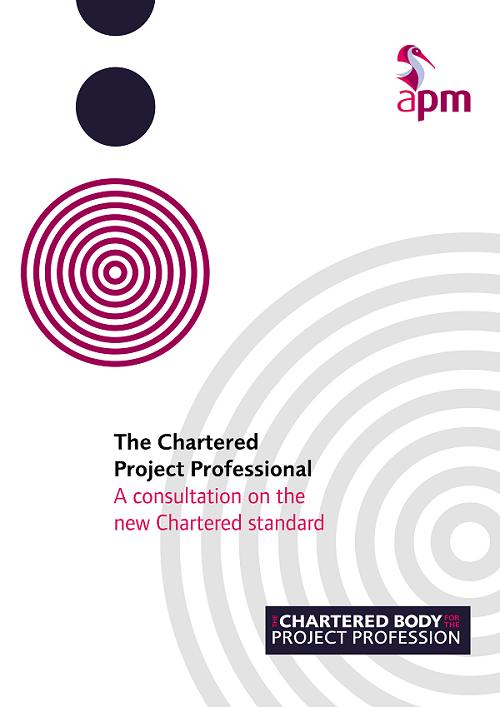 Chartered standard to underpin the profession's new status. 
The proposed Chartered standard presents what APM considers the public and industry will need and expect in the future from project professionals.  This reflects the technical knowledge and professional experience that project professionals must demonstrate along with a commitment to continued professional development and ethical behaviour to achieve the internationally recognised standard of a chartered professional and meet the public interest objective of our new Charter.
Your opportunity to tell us what you think
APM is seeking informed feedback from interested parties, employers and stakeholders, which will be considered and help formulate the final standard and routes to achieving it.
The consultation is now open and closes on 22 September 2017. The consultation is hosted by the external company, YouGov and you can access the consultation via the Chartered consultation pages where you can then take the YouGov survey.
---