Cracking the Application of PM&C: confirmed speakers
The APM Planning, Monitoring and Control SIG North West Conference 2016 will take place on Wednesday 18th May in Preston.
With a theme of cracking the application of PM&C we are excited to announce the following speakers are already confirmed.
For further details and to book click here.
Stephen Jones, Chair of the APM Planning, Monitoring & Control SIG
Stephen Jones is the Deputy Head of Project Managem

ent Capability at Sellafield Ltd. He is a Chartered Engineer and an APM Registered Project Professional with 14 years' experience in the nuclear industry and 17 years in the manufacturing industry.
Stephen is the Chair of the APM Specific Interest Group for Planning Monitoring and Control.
In his spare time he works for various academic institutions, he is a lecturer at the University of Warwick, a Professional Supervisor on the worked based Learning Masters Degree in Professional Engineering at both Aston University and Kingston University London. He mentors a number of project managers and engineers in various industries both here in the UK and Indonesia, including rail, petrochemical, manufacturing, nuclear and conventional power generation.
Stephen will be covering a Back to Basics of Planning and Scheduling, including looking at the differences between planning and scheduling, the different types of dependencies, constraints, milestones and critical path analysis.
Hannah Francis, Wellingtone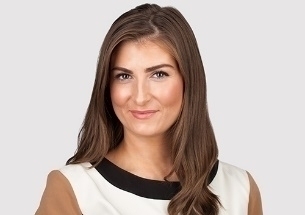 Wellingtone is a specialist project management company in Berkshire. We provide specialist project management consulting, training and recruitment services to clients across the UK from all industries. The one thing that all our clients have in common is that they all run projects.
We also have a unique alliance with the Association for Project Management (APM) to provide high-quality career development advice and resources to project professionals across all sectors.
We are also a leading Microsoft Project Server, Project Online (office 365) & Microsoft SharePoint technology consultancy and one of only a handful of UK Microsoft Gold Certified Partners with the Project & Portfolio Management (PPM) specialisation.
Our goal is to work as a partner with our clients to maximise their likelihood of project, programme and portfolio success. Whether this is helping to define a fit for purpose & practical project methodology, training people in best practice project management, helping clients to recruit project professionals or implementing Microsoft Technology solutions.
Sue Simmonite, Head of Project Planning, Modelling & Analysis, BAE SYSTEMS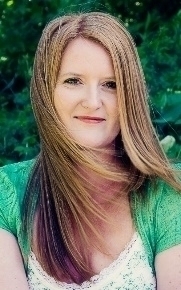 Sue started with BAE Systems in 1995 as a Business Modern Apprentice in MAI on a 2 year scheme, before joining the Integrated Product Development Team and attaining a Post Graduate Certificate in Management and a Diploma in Management.
Through her 20 years+ of working for the company her experiences have included opportunities across business units from MAI on Nimrod, Tornado, Harrier and Typhoon, to a secondment to USA Head Office in Marketing and Land Systems on the M777.
Sue is now currently working in the Head Office Performance Excellence Team, as Head of Project Planning, Modelling and Analysis leading the improvement of the PM&C Capability across the BAE Systems businesses through the Corporate PM&C Working Group. Sue is a volunteer member of the APM PM&C SIG.
Sue will be running a short networking session and jointly with Simon Taylor (Head of Programme Planning for HS2 and APM PM&C SIG Member) facilitating an Inspiring Change workshop focussing on the key challenges across PM&C and identifying the changes that need to be achieved to drive improvement.
Will Bentley, Programme Control Director HS2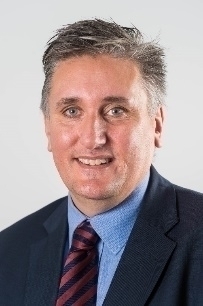 Will is the Programme Control Director for HS2 Ltd responsible for the design and implementation of the systems, process and people capability to deliver the scheme on budget and to time in an emerging world of new technology and ways of working that encompasses BIM as part of the way we deliver projects successfully. Previously, Will was Head of Programme Controls at EC Harris where he oversaw programme controls for the successful delivery of the new Heathrow Terminal 2a project. He has worked on many large infrastructure programmes in the UK and abroad including West Coast Route Modernisation, Qatar National Vision, Dubai Metro, North Sea projects and the Channel Tunnel.
Will has created new and sustained profitable business units specializing in programme management and controls. He has formed and led PMO's and managed teams to deliver programmes covering all aspects of product design, manufacturing launch, capital design and construction activities in often difficult and demanding circumstances.
Simon Taylor Head of Programme Planning, HS2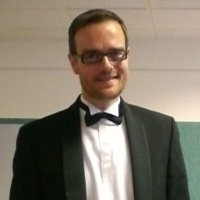 Simon is the Head of Planning for the High Speed Two (HS2) programme. He is responsible for the effective planning capability and maturity across all areas of the business as well as a planning community that spans across multiple organisations all working together to deliver Europe's largest infrastructure programme.
Prior to joining HS2 Simon was Head of Planning at Transport for London (TfL) where he was responsible for planning within capital projects across all transport modes, London Underground, Overground, Streets etc. across a varied portfolio of projects including; Rail, Heavy Engineering, Vehicles, Power & Communications, Signalling, Software, IT, People and Business Change. He was also heavily involved in planning and controls career development, including direct responsibility for the TfL planning apprenticeship.
Initially working in the steel industry doing mechanical design and visualisation, Simon moved his focus to project management and planning in the rail and infrastructure sector and has worked on projects including the Victoria Line Upgrade.
Simon is a member of the APM board, is Vice Chairman of the APM Specific Interest Group for Planning, Monitoring and Control and co-author of the APM handbook on Planning Monitoring & Controls.
Paul Taylor C.Mgr MCMI, I. Eng MIET. Head of Programme Development, MWH UK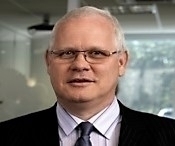 Paul re-joins MWH in January 2016 as 'Head of Programme Development'. In his new role he will take on responsibility for ensuring consistency, predictability and delivery of measurable benefits and tangible outcomes across MWHs large infrastructure capital programmes in the UK. This will include the capture and analysis of programme intelligence to drive continuous improvement.
MWH is one of the world's largest providers of water, environmental, infrastructure and energy services. As a Global company, MWH provides long-term solutions and assured delivery through the application of its skills in Business Consultancy, Programme Management, Project Services, Engineering, Construction and Environmental Management.
Paul has previously been Sellafield Ltd.'s 'Head of Planning and Cost Management' where he led a successful campaign to fully restructure Sellafield's approach to Planning, Cost Management and Estimating, across one of the UKs largest capital programmes.
Paul has an in-depth knowledge and experience of a wide range of programme management approaches. He has the ability to create high levels of standardisation and combines information from multiple projects into a single source data set. Then through vertical integration of this information, he has been able to reduce delivery weaknesses, by driving high performance within the projects, into the programmes and then up to the portfolio. He has a deep understanding of what is needed across different levels in an organisation to allow the right information to be with the right people at the right time, enabling effective decision making. Over his career he has worked to both set up capital programmes from the start and to carry out mid-programme structural realignment where required.
Paul has worked in multiple sectors of the Engineering and Construction industry for over 30 years starting as an engineer before moving into senior management positions. He has lectured at the Universities of Birmingham, Sheffield and Central Lancashire on Programme Management, Planning, Cost Control, Earned Value and Risk Management.
For further details and to book click here.
The Cracking the Application of PM&C Conference is sponsored by

and supported by