Developing yourself as a Project Professional webinar
Many new and experienced project professionals wonder what is the best training for them, and how they can develop themselves for their current and future roles. APM Chartership (ChPP) is the ultimate recognition of experience and achievements.
This interactive session, promoted by APM Scotland Branch, explained the different qualifications available from APM, gave some real life experiences from APM members, and covered the APM ChPP journey to help you determine your own training and development path.
Benefits of attending:
1. Looking at the best development path
2. Determining current capabilities and competencies
3. Assessing options available for development
Following the completion of the webinar each member should have the information to help them develop their own personal development plan.
There was also a Q&A session after the presentation.
Speakers:
Greg Philp – a recent ChPP – who will share his experience and what helped him on his road to Chartership
Neil Harkin, Respected Trainer with experience of those undertaking training and APM qualifications
James Ware, APM Standards and Qualifications
The speakers have very kindly allowed their presented material to be made available for viewing. The webinar recording on YouTube is now available in our APM resources area and also embedded below for reference.
Greg Philp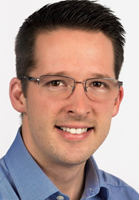 Greg is a Chartered Project Professional, Senior Projects and Programme Manager for Leidos Innovations UK and a Fellow of the Association for Project Management.
Having spent recent years consulting for a non-departmental public body within the Financial Sector managing complex regulatory change initiatives worth in the region of £15 million, he is currently responsible for a programme supporting National Security and Defence in the UK.
A natural leader, with experience in a variety of industries including Pharmaceutical, Finance, Life Science, and Defence
In the midst of constant change and technological advancement, he truly believes people are at the heart of everything we do; building a strong network of relationships is the foundation on which to build successful project delivery.
He was involved in the pilot for PPQ v2.0 in 2020 and designated ChPP mid-2021 so he has been through the process quite recently and hopes he can share some useful insight.
Neil Harkin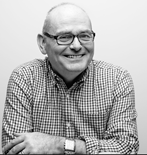 Neil is an experienced Project Management & Project Controls training consultant working primarily with engineering & construction teams in large multinationals. He has particular expertise in the areas of planning, scheduling, risk and information management.
Prior to this Neil spent over 15 years managing workstreams on large scale IT systems implementation projects for clients in Nuclear, Energy and Petrochemicals.

He has served as a volunteer with APM's Scotland Branch Committee since 2016, as a judge on the annual Project Challenge competitions and on Technical Assurance Groups for the introduction of APM qualifications such as RPP, PPQ and the new suite of IPMA certificates.
James Ware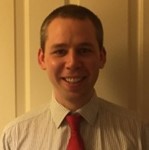 Joined APM in September 2018 and took on the role of "Development Manager" for the redevelopments of APM's Project Fundamentals Qualification (PFQ), Project Management Qualification (PMQ) and Project Professional Qualification (PPQ). Post completion of these projects he took on the role of APM's "Professional Standards Manager – Qualifications" where he reviews, ensures and maintains APM's Qualification's rigor, robustness and quality.
Prior to this James has worked for the education awarding bodies NCFE and CACHE a developing industry recognised qualifications for the education, nursing, childcare and healthcare sectors.
This event is suitable for professionals with any level of experience.
Previous webinars can be viewed on the APM Slideshare and YouTube channels. 
Follow @APMEvents for upcoming event information.
APM Body of Knowledge 7th edition reference

Section
Description
3.3
Working professionally