Dr Paul Chapman joins APM Board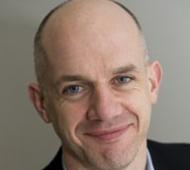 Association for Project Management (APM) has announced that it appointed Dr Paul Chapman, Fellow of Sad Business School, University of Oxford, to its Board of Trustees at its meeting in March.
The Board is able to appoint up to three additional directors/trustees, in addition to those directly elected, explained chairman Steve Wake. This allows APM to benefit from a range of skills and experience. Paul will make an informed and influential contribution to strengthening the leading aspect of APMs Listening, Learning and Leading culture, and to the associations professional collateral.
Paul joins the Board as director and trustee through to the APM Annual General Meeting in November 2016.
Paul is a leading expert on the learning and development of executives, especially those responsible for leading the delivery of major programmes and projects typically valued at more than 1billion. For example, his work at the Sad Business School includes leading the Major Projects Leadership Academy programme for the UK Government in conjunction with the Major Projects Authority. In addition, he leads the business schools internationally-renowned MSc in Major Programme Management. This means that Paul is well placed to advise on, and influence, project management matters in the UK and internationally between the private and public sectors.
I am delighted to have this opportunity to join the Board of APM, commented Paul, and work to support its members and pursue the common goal they share to improve project delivery. My particular interest lies in improving how professional development is undertaken and I look forward to applying the Listening, Learning and Leading approach to this area.
His work at Oxford frequently includes engaging teams of faculty and experienced practitioners to create the design and content required to ensure an engaging learning experience. In addition to the MPLA, Pauls work with the UK Government extends to include developing and delivering workshops for the Civil Services Permanent Secretaries and also for Departments that bring together Ministerial teams and their Senior Civil Servants. This means that the insights and capabilities major project leaders develop in the academy receive better support and can be implemented more effectively in the workplace, which is leading to notable improvements in Major Project delivery.
Before joining Sad Business School, Paul was a senior research Fellow at Cranfield School of Management and previously a member of the Warwick Manufacturing Group at the University of Warwick. He continues to be a member of the teaching faculty at Copenhagen Business School, where he has twice been elected teacher of year on the EMBA. Prior to this, Paul took his BEng, MSc and Engineering Doctorate at the University of Warwick, UK.
Paul has a professional interest in leadership and will strengthen APMs offering in relation to this essential element of the project management solution.