Exploring the Value of Project Management Certification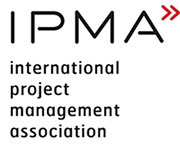 Project management certification continues at an increasing rate around the world and is a very important component of professional practice and professional association strategy.

To better understand the value of certification and the expectations of the market, the IPMA Research Management Board was approached by Professor Janice L.Thomas (Ahtabasca University) and Tomas Blomquist (UMEA University) to support a survey targeting this.

Ten years ago IPMA conducted a study designed to understand the value of project management certification processes to individuals making the decision to seek certified project manager status. This information provided important insights into the value placed on certification by the individual's that choose to take this step.

IPMA are now conducting a follow up survey which will provide important insight into how perceptions and attitudes towards certification have changed over the last decade. Comparing the responses over a decade apart will make a unique contribution to understanding the development of project management over this period.

The survey will take between 15 and 50 minutes to complete and will remain open until the end of September.

If you are interested, you can sign up at the end of the survey to receive an executive summary of the study findings.