Honorary Fellows recognised for promoting professionalism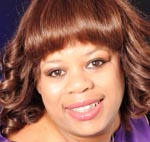 APM will recognise two influential figures for their contributions to driving up standards in the profession and promoting professionalism.
Carol Bell will be named an Honorary Fellow at the APM Project Management Awards on 3rd November with Peter Simon also included as part of this years honours.
Carol has made an extensive contribution to the profession both individually as a project professional and in her role as an APM volunteer.
During her 15 years of continuous voluntary work for APM Carol has contributed to the APM Body of Knowledge 6th edition and the current review of the APM Competence Framework. She is also an assessor for APM Registered Project Professional (RPP) after taking part in the original pilot scheme to develop the professional standard.
In addition to contributing to Network and Project magazine Carol has donated a lot of time and effort to a number of groups including APM South Wales and West of England branch, APM Women in Project Management specific interest group (SIG), as well as being on the steering groups for Inspire and the APM Awards.
Named as one of the 10 most influential project managers for her work on the award-winning Eden Project in Cornwall, Carol has worked on other landmark buildings including Guernsey Airport, the Royal Academy and the British Library.
Carol has presented to a wide range of organisations on project management including Transport for London and won the built environment Women in the City Award in 2008.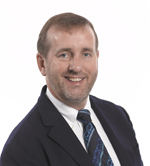 Increasing levels of project management professionalism is an ideal that Peter Simon also contributes greatly to through his work for APM. He worked as project manager for APM on a revised edition of the Body of Knowledge.
Peter is a co-developer of APMs entry-level qualification; Introductory Certificate, which is now referred to as the APM Project Fundamentals Qualification. He also worked on the development of APMs Practitioner Qualification designed to determine project management capability via a competence-based assessment.
He has also worked on revisions to APMP, now named the APM Project Management Qualification, and on the development of the Single Subject Certificate in Project Risk Management.
Along with being chairman of the APM Risk SIG for four years Peter was an elected member of the associations Council from 1998 to 2001 and is a former member of APMs Board of Trustees.
Peter has 30 years of experience as a project management consultant and practitioner across all industries and business sectors. He has written many published papers on subjects including risk management, resource management and satisfying the clients requirements, and was managing editor of the APM Project Risk Analysis and Management Guide (PRAM).
Peter continues his work to develop project management capability through practical development workshops for a range of companies and has built a professional reputation as a particularly knowledgeable and skilled advisor and trainer.