Inspired choice for Honorary Fellow award
Two inspirational figures will be honoured at this years APM Project Management Awards ceremony on 4th November.
Paul Hirst, head of profession at HMRC, and Richard Schofield, from Rider Hunt Management Services, will receive APMs prestigious Honorary Fellow award in recognition of their work to improve the project management profession.
Paul, described by colleagues as a charismatic and inspirational leader, played a pivotal role in developing programme leadership capability across government departments, including the Cabinet Office Major Projects Leadership Academy.
The academy recently celebrated the first cohort of suitably qualified and experienced senior leaders, and a further 300 are expected to graduate next year.
Since joining HMRC in 2008, Paul has built a reputation for embedding professional practice often setting the standards for other departments to follow.
Under Pauls leadership HMRC was one of the first government departments to recognise the benefits of using portfolio management techniques to deliver major change, a direct result of the 2010 Spending Review.
HMRC also took the lead in designating its chief executive as senior responsible owner, the first time a CEO in government had taken such a high profile role in a change programme or portfolio of this scale.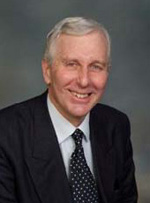 Equally influential in his own field, Richard Schofield (pictured) has spent more than 40 years advocating and implementing professional project management.
Richard has a background of delivering high-profile public sector construction projects and now specialises in the heritage of public buildings.
Listed among his personal achievements is the strengthening of ties between APM and the Royal Institution of Chartered Surveyors (RICS), which includes the creation of RICSs Project Management Professional Group.
He is also credited with founding the Capital Projects Group, a body to help regional museums to share best practice in delivering capital works.
But it is his continued interest in the profession that has won the most praise, prompting one of his peers to say: Richard is always willing to give his time for the betterment of the project management profession. He truly is an inspiration.