APM conference 2017 speakers
Building a world-class profession in a constantly changing world means challenging norms and thinking, breaking and then re-making the mould, reinventing project management for a new generation. This year the APM conference, sponsored by 20|20 Business Insight and to be held at the Barbican, London on 27 April, will focus on how the project profession can diversify and progress – whether it be by managing change or developing new ways of working. As an industry we are embracing innovations in design, product manufacture and off-site manufacturing - evolving to meet new demands.
One of the conference streams will be 'New Practice', sponsored by Planview. This stream looks at the social impact of large-scale projects and the way stakeholder perceptions need to be managed. New collaborative ways of working are required that affect future capabilities of project teams and the creation of future models for projecting requirements and benefits.
Within this context Ledia Andrawes, a Research Associate with London School of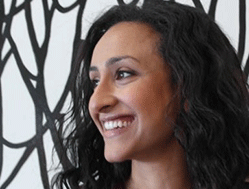 Economics (LSE) who is working on her PhD through RMIT University (Melbourne) on the role of design thinking in global development, looks at stakeholder communication in unfamiliar environments in her blog on our community pages. She observes that we are moving from the traditional 'informing' and 'consulting' others on what we have already prescribed, to more ambiguous communication relationships that are about 'co-designing' and 'co-producing' our collective project narratives and mechanics. This means that we need to apply the practice of consultation and collaboration with greater care and emphasis, especially when delivering projects with people we don't know, in contexts we are unfamiliar with, and with subject matter we may know little to nothing about.
Ledia will be speaking on the topic of humanising complexity and creating social value with design thinking at the APM conference. Today, people no longer accept being solely on the receiving end of one-way information, they want to interact as co-shapers and co-authors of their experiences of the world around them. This session will explore the possibilities that opened up when a co-design approach was employed for a project with the World Bank Group and a Kenyan Government agency focused on redesigning the national social health insurance program.
Also speaking in the New Practice stream, Deborah Feakins, director of Marlowe Consulting and specialising in change management, will look at enterprise change management and whether it provides an opportunity to deliver successful change and ROI. The challenges to deliver successful transformation are many but at the forefront is the ability to ensure that those impacted by change adapt and adopt new ways of working quickly, broadly and effectively.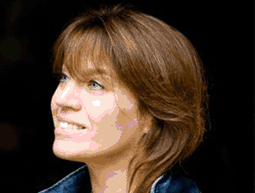 Stay up to date with the latest techniques for successful project delivery by grasping this opportunity to listen to and engage with inspirational speakers such as these. Interactive sessions mean you will leave the conference with all your vital project management questions answered. Networking with senior figures in the profession will also help raise your own profile and develop your career.