Introduction from the SIG Chair and contents list, Enabling Change SIG May newsletter 2016
1. Introduction from the Chair
Programmes and projects should be established to deliver strategic objectives and the result should be successful change; but what specific factors help to deliver successful change and how is this measured?
To answer these questions, the Enabling Change SIG will be undertaking research over the coming months and will then contrast the results with the existing APM Guide on Project Success Factors.

We welcome all contributions to our latest piece of research so please complete the survey when it is issued and contact the SIG through our webpage to share your experience. When complete this will provide valuable insights to improving project and change success. Some of our forthcoming events will focus on these specific areas to provide further input to our research.

We are then planning to use the research to help inform our upcoming Change Guide which will be published by the end of 2016.

To assist with these exciting initiatives along with our events management and communications, we are looking for new Committee members and supporters. So if you have an interest in Change please get in touch using enablingchangesig@apm.org.uk ahead of our AGM on 9th June.
To nominate yourself for election onto this committee for 2016/17 please review the eligibility criteria and complete your submission by end of day on Wednesday 1st June here.
Enabling Change May newsletter 2016 - Contents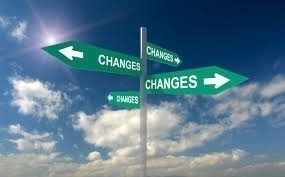 1. Introduction from the Chair
2. Research
3. Internal Collaboration
4. Spark Collaboration
5. Industry Change Practitioner Groups
6. Events - recent and planned

Martin Taylor