IPMA vice president to speak at World Congress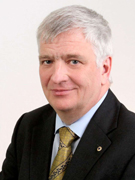 Vice president of IPMA Prof Dr Nino Grau will be taking to the speaker platform at the IPMA World Congress, which opens in Crete on 29th October.
Prof Grau (pictured right) is responsible for standards and awards at IPMA so his presentation is aptly called Standards and excellence in Project Management in whom do we trust?
Different standards serve for different purposes. Can the use of standards guarantee the excellent performance of a project or is the result just a good and acceptable project? These questions will be answered with regard to the new ISO 21.500 guideline for project management.
As a professor of project and process management he has been in the Department of Industrial Engineering and Business Administration at the Technische Hochschule Mittelhessen since 1991. Professor Grau worked for nearly a decade in different companies in the private business sector, with responsibility for communication in different international projects. He was a member of the board and deputy president of GPM the German Project Manager Association. As a vice president of IPMA he started the IPMA activities concerning the development of the new ISO 21.500 and has been head of delegation representing IPMA at ISO. Prof Grau has been responsible for introducing the first postgraduate degree course in project management in Germany, which started in September 2002.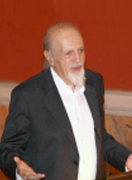 Joining Prof Grau as a keynote speaker will be Prof Theodosis Tassios (pictured left) from the World Congress host nation Greece. Speaking on An introduction to the Ancient Greek Technology Prof Tassios will refer to a very important component of the Ancient Greek civilization.
In fact, Greeks adored technology since the very beginning of their history during the second millennium BCE. During the 6th century BCE, a cross-fertilisation of the newly born Greek science and existing empirical technology took place with considerable results. Finally, the culmination of Greek technology was reached during the Hellenistic period.
Theodosis is professor at the National Technical University of Athens and is a member of the Academy of Sciences of Turin. He is an author of 400 papers and 40 books in several languages and is president of the Association for the Study of Ancient Greek Technology (EMAET).
The 26th IPMA World Congress will include opening plenary sessions, professional presentations and discussions sessions along 14 different themes (tracks), seven special sessions on important current aspects of project management, opening welcome reception, networking lunches and breaks, a world-class exhibition of PM-related products and services, and a spectacular gala banquet.