Kosovo Motorway scoops top prize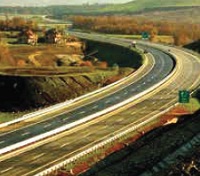 Bechtel and its partner Enka have been awarded a Global Best Projects Award by Engineering News-Record for the Kosovo Motorway project [Project May 2013].

The project took the top honour in the roads and highways category. The awards recognise projects for their safe and innovative solutions to design and building challenges, international teamwork, contribution to industry and the community, as well as quality of design and construction work.

Kosovos Route 7 Motorway is a 52.2-mile dual-carriage motorway that will extend from Morin, at the southwest border with Albania, to the north of Kosovos capital, Pristina.
---
This article first appeared in Project magazine. APM members can read all feature articles from Project magazine over recent years by accessing the Project magazine archive.
Non-members can subscribe to the UK's best-read project management magazine for as little as 56.50 per year (12 copies), which includes access to the Project magazine archive. APM members automatically receive the magazine as part of their membership:
UK: 56.50
Europe: 66.50
International: 77
View a sample issue of Project
To order yours now, click "Subscribe" below: