Paul Bamforth, UK Country Manager, Projectplace, presented a webinar on 7th October addressing how organisations can use digital technologies to increase collaborative working. He focussed on Lean and Agile methodologies. The webinar can be seen below: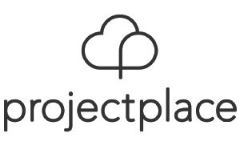 Questions asked during the webinar presentation Lean and Agile - empower your teams and increase collaboration with digital technologies; answers kindly provided by Paul Bamforth of Projectplace post-webinar:
Q: For me the key benefit of agile is that it is very flexible, easily and quickly tailored. As Agile gradually becomes "the way of working" it will begin to be documented/recorded into standards. My fear is, will it become too rigid? How are APM and other professional bodiies capturing this? Any evidence to suggest that this remains flexible? Or are they essentially putting a formula around Agile?
A: Flexibility is undoubtedly a key benefit for Agile and I don't think it is a case of the APM or other professional bodies looking to restrict the approach but to maximise the benefit to an organisation. In any Agile world there still need to be some deliverables, and to ensure it has space to breathe it is essential to wrap around it some deliverables/timelines as an organisation then can ensure the rights resources etc are made available.
Q: I come from an IT infrastructure background and am very new to agile and also a bit sceptical on how this would work in my field. How do you reconcile the need for Agile when documentation is important to establish baselines and how do you manage change?
A: The two can co-exist and complement each other. In our approach Projectplace has the ability to work in a traditional way (Gantt / documentation) as well as using more Agile tools such as the Kanban. This means baselines can be created in a document / Gantt view with Kanban supporting the work required to meet specific milestones on the Gantt.
Q: Were the screenshots of the Kanban boards showing software that you provide? Are there any Kanban board Apps? Presumably as Gantt charts become more Agile, i.e incorporating Kanban views on the tasks - that is geting into quite expensive software? I'm a one man band looking for good software…
A: Our solution called ToDo offers a way to manage a project through Kanban boards. This can be a free service.
Q: Inability to embrace failure is why an organisation is not Agile - it wants the benefits but is not prepared for the political cost. So, any suggestions to get stakeholders/ political influencers away from win-lose mentality?
A: By taking a "small step" approach to implementation, for example starting small initiatives with a high chance of success to encourage larger projects to run the same way.
Q: Why do you think people struggle to make the transition from traditional to Agile styles of project management?
A: As is stated in the Agile manifesto the principle of the approach challenges what is seen as the cornerstone of the traditional 'waterfall' approach. People do not generally like change and there is therefore a degree of scepticism. The adoption is growing as people realise that depending on what the project is both the Gantt (traditional) and Kanban (Agile) can co-exist. In fact, they need to.  
Q: The Agile and Kanban concept allows focus over a short period of time. How do you ensure longer term topics are not lost? Something that the more traditional waterfall approach better addresses. For example, we design a new product so we focus on sprints for each hardware block but we forget to order material for a product build in 6 months' time, now we suffer leadtime issues...
A: Absolutely, the key is to get a balance between the look ahead planning offered by the Gantt (traditional) and the action planning offered by Kanban (Agile) - Agile Gantt. As our Kanban boards are associated to the overall plan through Agile Gantt, long term deadlines can be tracked.
Q: What's the step next to be aware of when changing an organisation from traditional to  an Agile/Kanban project method?
A: Traditional methods are better complemented by the Agile way of working rather than replacing completely.
Q: My question is can Agile and the visual card method be used for all projects? Further can it be used on programmes?  Is stakeholder involvement key? (which some companies just are unable to commit time to from the start to the finish of a project) The waterfull only asks for initial and periodic, involvement and yet stakeholders can not commit this low level of investment of time from key stakeholder? So how can we get complete stakeholder involvment in Agile?
A: Agile and visual card methods are more of a complementing approach than a full startegy. Agile does not suit all projects.
Q: How do you resolve the need for senior management to view data in the traditional waterfall approach way, while conducting the delivery in an Agile method. Remember burn-down charts are useful when they are a third way in for each iteration?
A: As with a traditional approach stakeholders do not generally want to know what is happening daily in the project and they want KPI (key performance indicator) reporting etc. If an Agile approach is being adopted then whilst some of the measures may be different the principle is not, so some reporting is still adivsed. The Projectplace tool has Gantt and RAG status reporting.  
Q: Toyota (the founder of Lean) is not amongst the best anymore in inventory terms...Does rapid growth put the brakes on lean?
A: There are potential other factors for why Toyota are (possibly) not the best anymore in inventory terms but the key thing they found re: the Kanban approach has meant today an organisation looking to manage it's project portfolio can look for a balance between the 'look ahead' planning of the Gantt and the 'action planning' of the Kanban.
Q: In traditional organisation and large engineering projects, what are the current barriers with collaboration?
A: The biggest barrier is generally the mindest and the cuture of such organisations that have been built over many years. As it is understood that the two worlds can co-exist and that collaboration is not a barrier it is an enhancement of efficiency within projects.
Q: How important is co-location?
A: There are no collaboration or communciation boundaries when using a cloud tool like Projectplace so co-location is not essential.
Q: What do you believe is the key foundation for collabration?
A: Frequently the emphasis is placed on the tools for effective collaboration which, whilst important, is not the key thing. The key is the people, which ultimately is the critical success factor of collaboration. It is for this reason when adopting a potentially new approach to the execution of certain projects it is very important to get the people on board.  When project members recognise the benefit of collaborating with each other and seeing the 'sum of the parts' is greater than the 'individual parts' there is no turning back.
Q: Do you think that the availability of touch-screens has made a difference to the uptake of  Kanban methods?
A: Yes defintely.  The touch acreen technology has been disparate teams can work effectively together and collaborate.
Q: Where can we find a Kanban board? I think it could make such a big difference in our team organisation!
A: Kanban, like the Gantt chart, is a tool/approach that can be used to aide project management and Projectplace use both approaches in its service and to find out more about how we utilse Kanban please visit the website.
Q: Implementing Kanban sounds to me a bit complicated, as some people would be quite reluctant to show others the progress/ delay of their work. How has the implementation of this gone in traditional organisations?
A: Whilst there is undoubtedly a potential culture challenge, the advice when adopting Kanban for some of the project execution is to try to intially look to support current processes and then build from there. The connection of the Gantt chart with the Kanban board also helps as it gives people a familiar view to help understand how the Kanban compliments the traditional way of working.
Q: How does a Kanban Board work in an investment banking industry, where all documents are electronic in nature?
A: The Kanban boards are used to manage the activities/workflow, these are linked to a milestone/deliverable. These boards help you organise your work and give you a very clear visual of how everything is progressing, allowing you to control and optimise workflow. It also allows you to track conversations and documents relating to a particular task/activity, again to keep things simple, manageable and all in one place.
Q: Whats the view on focussing on tasks (activities) or delivering products (Gantt type debate)? Does this aply to Kanban?
A: By using both methods together, it provides a clear picture of how the project is progressing. For example work completed against an activity in the Gantt
Q: Is there likely to be any integration with Microsoft Sharepoint?
A: Currently you can create a secure folder with a link to your share point drive. Our software development team are current writing a feature road map, we will have a clear picture on potential integrations soon
Q: What is typically documented on a Kanban card? The what, the who, the when... anything else as best practice?
A: The cards are the most granular level of planning in a project. They represent what needs to be done and are assigned to an individual, all conversations around the activity is captured on the card, along with all relevant documents. At a glance it is very easy to see what stage each card is at and who is working on the card.
Q: Do you have any measures of how much these approaches improve project delivery?
A: Yes please visit this page of our website.
Q: Have you any experience of integrating Kanban functionality into MS One Note?
A: Boards can currently be exported to an excel file. We currently don't integrate into MS One Note
Q: Do you typically assign Kanban tasks to individuals, like you would assign resources in MS project? What about managing resource pools?
A: The boards themselves can either represent the activity required to complete a milestone, or the activity of a team, the cards on the board represent the task that needs to be completed, these are assigned to an individual. However a Kanban approach will deliver more to a team if as well as allocating a card to an individual you allow teams to self organise themselves and therefore individuals pick up work for themselves as well. This does not mean there is no need for resource management as such an approach would generally mean allocating a team to a project rather than a specific activity,  in our world we have a management module that sits on top of the Projectplace execution module (Kanban), that gives you your full resource management, costs, detailed reporting and overview of all your projects.
Q: Can you recommend any good free/trial Kanban tools?
A: We offer a free kanban service called ToDo.
Q: What techniques would you implement if co-location is not possible?
A: Online meeting tools and a singular platform for sharing data
Q: Would this concept be applicable to BAU / repeatable activities?
A: With certain tools templates for BAU can be created and run on a daily basis for repeatable actions.
Q: Is there a simple way to introduce a Kanban board to an organisation with standard MS office tools ? We are at very early stages at present. 
A: Kanban boards are designed to be very simple and easy to use.  It has been found that adoption is accelerated when people understand that an initial way to think about the Kanban board is to think it as the list of the 'to do's' which they put in their log book or what they list in an excel sheet to execute the project. In our world as part of the on-boarding we will work with a client to ensure the users are comfortable with the platform and understand how to use the tool. We help set up the platform to the way the client works, provide on-going training and support.
Q: Does the Kanban board tend to increase the number of small tasks done first (because people get satisfaction from completing tasks on the board), meaning that larger tasks get left behind?
A: This can heppen but the thing to remember is that all the work is transparent and so a situation such as this will quickly be recognised. The Kanban boards will provide visibility of the 'work in progress' and project manager is encouraged to priortise their teams work.
Q: Do structured people or unstructured people prefer Kanban boards more?
A: All people eventually see the benefit but unstructured people generally adapt to the flexible way of working more quickly.
Q: Monitoring activities and accountabilities appears to be a strength. What about the content and quality of work, how is this addressed in project place
A: Please contact us via the website for a demonstration.
For those unable to view the full webinar recording (due to security restrictions, etc) please find the presentation slides below: