Major Projects Association director joins PM World Journal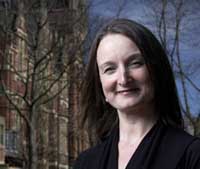 PM World has announced that Professor Denise Bower, executive director of the Major Projects Association (MPA), will join the editorial advisory team for the global PM World Journal (PMWJ).
Recently appointed into the role by MPA, Denise will also serve as academic advisor for recently launched PM World Library.
The purpose of the MPA is to improve the initiation and delivery of major projects through the interaction of members from all sectors in sharing experience, knowledge and ideas
Denise is also the director of the Engineering Project Academy (EPA) and Professor of Engineering Project Management at the University of Leeds. The EPA strives to lead sectoral change by developing excellence in the people and organisations that deliver engineering projects.
Denise has worked in collaboration with IUK to develop an "Infrastructure Routemap" to enable more informed project and programme initiation and delivery decisions. It is aimed primarily at the sponsor and client organisations that deliver major projects and programmes, long term capital investment plans and publicly procured mega-projects.
Application of the Routemap on projects such as Crossrail, the Environment Agency's Thames Estuary project, HS2, London Underground's Station Stabilisation Programme, Network Rail's ETCS programme, Surrey County Council's highways maintenance programme and Anglian Water's AMP6 infrastructure investment strategy have demonstrated the potential for significant savings. The same principles have been successfully applied to the NHS Integrated Digital Records Programme.
Denise has a PhD, Civil Engineering/Project Management, UMIST, is a Fellow of the Institution of Civil Engineers and a Fellow of the Higher Education Academy in the UK. Based on her expertise in learning and teaching, she was recognized in 2009 with a National Teaching Fellowship.
PMWJ managing editor David Pells said: We are honored to welcome Denise Bower to our editorial advisory team.
In addition to her project management education and teaching expertise, her recent involvement with infrastructure programs in the UK will provide additional depth and relevance in support of the PMWJ mission the creation and sharing of new knowledge.
Denise Bower stated: It will be my pleasure to support the PM World Journal and Library, and especially their emphasis on continuous learning in the programme, project management field.
The PMWJ has come highly recommended; I look forward to contributing.
The PM World Journal (PMWJ) is a global online publication produced by PM World Inc. in the United States, but created by a virtual team of contributors and editors around the world. PM World also produces the PM World Library (PMWL), a global resource for continuous learning in portfolio, program and project management (P/PM). PM World is a virtual organization reflecting the 21st century reality of a connected world where individuals and organizations worldwide can collaborate for the creation, sharing and application of new knowledge.