Managing projects by managing value podcast
The Value Management SIG recorded a podcast entitled Managing projects by managing value, on Thursday 16 August 2018.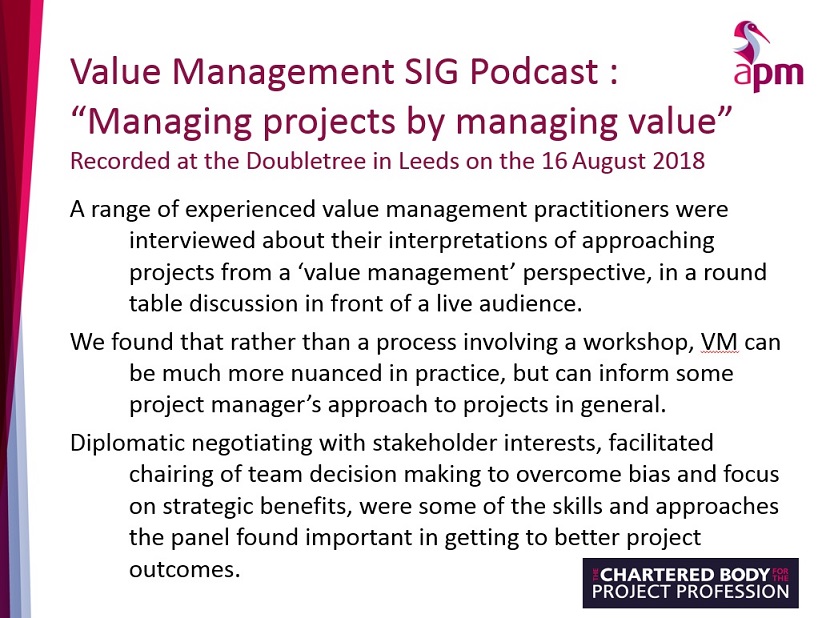 A range of experienced value management practitioners were interviewed about their interpretations of approaching projects from a 'value management' perspective, in a round table discussion in front of a live audience. 

We found that rather than a process involving a workshop, VM can be much more nuanced in practice, but can inform some project manager's approach to projects in general.

Diplomatic negotiating with stakeholder interests, facilitated chairing of team decision making to overcome bias and focus on strategic benefits, were some of the skills and approaches the panel found important in getting to better project outcomes.  
John Heathcote
APM Value Management SIG Chair