Measures for Assuring Projects (MfAP)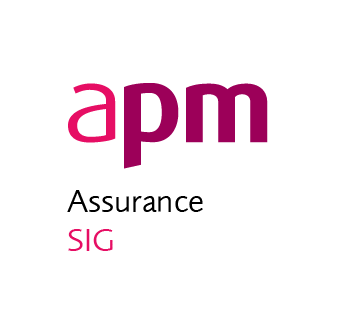 This is a great time to do a piece on the MfAP guidance. 
There are two reasons to celebrate.
First, the webinar delivered on Monday 29 April this year Measures for assurance - Introduction and group experience, won APM's Volunteer Achievement Awards event of the year for 2019. The prize was aptly celebrated on Linkedin by a post from the APM Assurance SIG Chair Roy Millard.
The award winning webinar was based on two elements - an introduction to the creation and content of the MfAP guidance by Tim Podesta the chair of the working group that created the document, and an excellent example of the guidance being put into practice by Matt Bruce-Kingsmill and his colleagues at Leidos.


The following is a list of evidence of the success of the webinar which supported the entry:
There were 167 participants; this was a significant conversion rate of 43% of those who had registered for the event. The attendees were highly engaged with a very lively Q&A session of over 15 minutes at the end with 12 very good questions addressed.


There were six specific requests for follow-up and access to a spreadsheet version of the guidance matrix.


The Leidos experience case study based on work for the Scottish Government generated specific follow-up interest across other government departments.


The West Midlands Central Authority had their assurance team attend the webinar and they are actively developing assurance procedures and tools based on the guidance. "We participated in the webinar to share thoughts on the tool and gain an understanding of the experience of others.  Going forward we are exploring the opportunities to utilise the measures as part of a project health check approach. We are keen to keep in touch with the APM Assurance Specific interest Group and share our experience as we progress".


As part of the follow-up there have been 136 recording viewings and over 199 slide viewings.


Feedback from the on-line survey was also strong - the overall rating of the presentation, including style and content was 90-95% net positive - good and excellent.

A selection of comments in below:
- Useful overview which as easily accessible and tailored to a wide audience
- One of the best webinars, great introduction to the assurance toolkit, its a no-brainer to adopt
- I found the process of developing a tool kit interesting to meet the business requirements
- My PMO is about to start conducting health-checks at our FE College so this was a timely introduction to the APM approach.

contact the working team directly via the APM Assurance SIG.
Tim Podesta
APM Assurance SIG committee member