Meet the winners of the APM Branch Awards 2021
APM's regional branches recently announced the annual winners for their coveted Student of the Year and Young Project Professional of the Year Awards. We spoke to the winners to share the stories behind the awards and showcase our profession's emerging talent.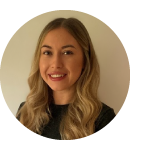 APM Midlands Branch Award Young Project Professional Winner 2021
Bianca Hammonds, PMO change coordinator, The Manufacturing Technology Centre

Winning project: Over the past 10 years The Manufacturing Technology Centre (MTC) has grown rapidly, resulting in a need for the business to update its project management. Despite being new to project management, Bianca expressed an interest and was selected to lead the transformation programme. As well as handling a steep learning curve, she also had to manage multiple diverse relationships, negate change fatigue among colleagues and ensure cross-team collaboration. The project was deemed a great success by MTC's leadership team and has established a scalable, flexible project management process aligned to APM methodology, resulting in multiple benefits for the business.
Bianca said: "It's a great feeling to make a change that's of value to a wide range of users in the organisation.
"For me, working with people is what appeals to me about a career in project management. My mentor said something that will always stick with me: 'Project management is about people management. If you can manage people you're 80 per cent of the way there'. I never thought my background in psychology would be useful when I came into this role and now I realise it's invaluable.
"Working on more internal projects in future would bring me enjoyment as I can actually see the difference to my colleagues that I would be making. But I'm open to anything. Before I took on this project I was unsure if I would enjoy it and had many challenges to overcome, but it turned out to be a great experience. Therefore I look forward to the experiences and opportunities different projects can provide me with.
"If young people are recognised they usually build their confidence early, without having to have years of experience and usually have the energy and time to thrive. They often have the ambition to climb the career ladder as they want to succeed and grow, and with the right nurturing and recognition, it can unlock their real potential."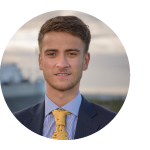 APM Scotland Branch Young Project Professional 2021
Sam Hawkins, senior project management professional on the Hunter Class Frigate Programme, BAE Systems Naval Ships
Winning project: Early last year, the HMS Spey project team was tasked with ensuring the ship was completed to the highest standard of any ship within the programme and claim the title 'best in class'. This meant completing the build and commissioning of the ship in the shortest schedule, to the lowest cost, with the best safety record and to the highest quality standards. Shortly after joining the project, the incumbent project manager moved on to a new role, resulting in increased responsibility for Sam. Despite significant disruption caused by the coronavirus pandemic, Sam succeeded along with the project team in completing the outfitting and acceptance for each of the 188 compartments on the ship; completing the commissioning of the ships systems; ensuring all essential delinquent parts were procured to schedule; and ensuring progress was made in line with budget and schedule.
Sam said: "I was very proud to win the award and it meant a lot to me personally as it will serve as a great reminder of what the team was able to accomplish in really challenging circumstances. I think it's great to recognise and celebrate young talent as it's a way of improving and safeguarding the future of the Project management profession and ensuring there is a credible pipeline of talent for the future. I found working on a ship build project extremely rewarding and hope to return to something similar in the future. In the meantime I'm working on a design programme for the Royal Australian Navy and I'm really enjoying the challenges and complexity this part of the lifecycle brings.
"I've really enjoyed my career so far in project management. It has allowed to me to work with a wide variety of people and on a wide variety of projects in a relatively short period of time. This range of experiences has really challenged me and pushed me out of my comfort zone on numerous occasions which will hopefully benefit me further in my career."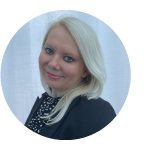 APM East of England Branch Award Student of the Year Winner 2021
Catherine Jukes, part time project management MSc student at the University of Hertfordshire and assistant project manager at Transport for London
Winning Project: Transport for London (TfL) was seeking innovations to improve an area within the business. Catherine felt that many passengers had forgotten about priority seats on the Tube, resulting in those seats not always being available to passengers who needed them most. She created a project plan to make these seats more noticeable but still enticing. This resulted in a significant design update, introducing a new look that has been warmly received by end users, resulting in more priority passengers being able to access these specialised seats.
Catherine carefully managed all the different stages of the project, to enable her to achieve the goals that she had planned at the start. She managed the communication between teams and overcame challenges around design practicalities and implementation to successfully deliver the project on time and within budget.
She said: "I was over the moon to receive this award. I couldn't believe it after such a crazy year.
"I'm a people person. I enjoy managing teams and working towards the same goal to get the job done. I love finding solutions to problems. The benefits for the project team were that everyone realised that if everyone works towards the same goal and everyone is aware of what their role is, the project can be a huge success.
"In my opinion, the skills that will be most important to the next generation of project managers are as follows: To be a good leader, which can give the person confidence and open many doors for their working career; To work well in a team. This is a must, as working within a project makes you part of the project team and you need to get on well with your colleagues; Finally, and most importantly, to be a good listener. This is useful throughout the project life cycle, as you will need to liaise with different stakeholders throughout the project. When you listen to others this gives you a better understanding of different stakeholder requirements and allows you to get to know people better."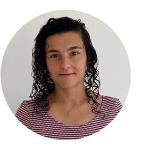 APM Scotland Branch Student of the Year 2021
Maria Vella, medical affairs specialist, Baxter Healthcare Corporation
Winning project: From research surfaced in APM's Golden Thread report, Maria noted that project knowledge management was explored at individual, project and organisational level, but not at sector level. As part of her Master's degree, she led a project to develop an understanding of factors affecting project knowledge-sharing at sector level; investigate the exposure of project stakeholders to complex projects; and assess the perception of project stakeholders in different sectors on the benefits and risks of inter-sector versus intra-sector project management knowledge-sharing. The approach included literature analysis, a survey, interviews and statistical analysis. 
The project fulfilled its objectives, providing an additional layer of understanding of project management knowledge-sharing at sector level. It has also opened doors for further research to be carried out in this field of study. 
Maria said: "It's really an honour to receive this award and I'm grateful that APM provides these opportunities for project professionals. For someone who just completed their studies but are not in a project management role, applying what you have learned is like a flight of stairs. Through this experience, the steps do not seem as big or daunting. 
"To be honest I'd never thought about a career in project management. I'm a pharmacist. In the past I always thought about having medical or clinical roles. Only now have I started having an inkling of the importance of project management in my career. What's appealing about project management in the pharmaceutical setting is that this knowledge can be applied so that patients have better lives. 
"Given the complexity of the problems we are trying to solve, we need to think more holistically. Industries in different sectors are going to need to work together. For example, healthcare and charity, healthcare and the environment, or healthcare and technology. I hope that as these projects come up, I'll be engaged and open to discovering new ways of doing things and acquire a richer professional experience." 
APM's regional branches offer opportunities to network and learn about latest developments in project management in your local area.
If you're interested in joining a regional community of fellow project, programme and portfolio professionals, you can find details of your local branch here.