Mentoring for Personal and Professional Development webinar
Designed for project professionals at all career levels who would like to understand how being mentored and/or being a mentor can positively impact both personal and professional development. This webinar was held on 30 September 2021.

Also beneficial for project professionals who just wanted to explore or understand the nature of mentoring.

By joining this event you learnt how being a mentor and being mentored will make a significant difference to your own personal and project management career development.

Richard Tulley explained the principles of mentoring, explored the developmental benefits, identified the key skills and explained how mentoring can help your development.

Richard shared his experience and insight from his role at Sopra Steria and its approach to developing a practice of over 400 project professionals.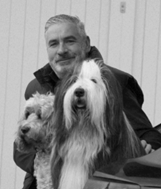 Richard has very kindly allowed his presented material to be made available for viewing. The slides on Slideshare and the webinar recording on YouTube is now available in our APM resources area and also embedded below for reference.
Richard Tulley

Richard is an APM Fellow who has enjoyed a long and rewarding career, forged since 2002 in the leadership and delivery of complex programmes, largely within the Public Sector. 

Since becoming the Director of Programme and Project Management (PPM) @ Sopra Steria, Richard has been heavily focused upon the professional development of colleagues within the PPM Practice.

Richard has explored a breadth of learning and development methods and is passionate about mentoring and coaching.
Richard mentors within Sopra Steria, has run a programme and project mentoring programme for the last three years and also mentors outside of Sopra Steria on a voluntary basis.


Previous webinars can be viewed on the APM Slideshare and YouTube channels. 
Follow @APMEvents for upcoming event information.

This event is suitable for professionals with any level of experience.
Mentoring for Personal and Professional Development webinar from Association for Project Management
APM Body of Knowledge 7th edition reference

Section
Description
3.3.6

Continuing professional development (CPD)

Mentor webinar series