Mindset and the neuroscience of leadership: Breakthrough leadership for the 21st Century webinar
Emotions exert a major influence in the way we deal with teams, employees, colleagues and customers. We can't divorce ourselves from the emotions that shape our thinking. They determine success or failure, without us even realising. This webinar was held on 1 June 2021.
The latest neuroscience research shows that success and peak performance are within everyone's grasp because talent and ability can actually grow.
Neuroscience explains why all too often we are promised tools and techniques that claim to improve our leadership, with little understanding of how or why they work. Neuroscience answers the question 'why should I lead like this and not like that?'
Understanding why drives real behaviour change. It prevents misunderstanding and takes leadership to a whole new level. Your leaders will start to think and act differently, and that change will stick. Research shows that adopting a growth mindset can double productivity.
Key Benefits
Reduce blame and fear to create a fertile environment that rewards effort, initiative and collaboration.
Generate confidence and self-belief, instilling a desire to succeed and push boundaries.
Coach people to perform at their best and to strive for continual improvement.
Create accountability; give others ownership and allow them to learn from mistakes.
Inspire people's best efforts, and celebrate their success.
Find out more via this informative YouTube video.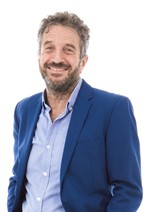 Tom Flatau
With a Masters in Business Analysis & Systems Design and as a Fellow of the Institute of Leadership and Management, Tom combines business acumen and intimate knowledge of corporate culture with neuroscience research and brain-based coaching to transform the individual and deliver growth and profitability in world-class companies.

Training with the Neuroleadership Institute, Tom is an accredited brain and behaviour specialist, using applied neuroscience research and tried and tested techniques to motivate and transform. He has formulated a series of world renowned seminars, delivered to multi-national businesses, including HSBC, Louis Vuitton, Emirates, Siemens, Unilever and the BBC.

Through interaction, real-world examples and scientific explanation, Tom's talks explain the limiting beliefs and fixed mindsets that inhibits the potential of so many. He explains the brain's ability to rewire in order to make everlasting changes in behaviour and mindset.
This event is suitable for professionals with level of experience.
Please note that this webinar was not recorded.
Previous webinars can be viewed on the APM Slideshare and YouTube channels. 
Follow @APMEvents for upcoming event information.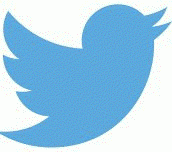 #apmwebinar #apmmbranch #apm_scot
APM Body of Knowledge 7th edition reference

Section
Description
3.3.6
Continuing professional development (CPD)