Minister to speak at joint APM event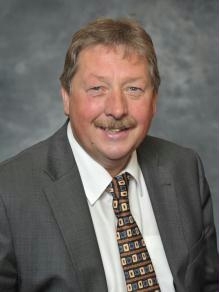 Sammy Wilson MP , Minister of Finance and Personnel (pictured right), will be speaking at the Association for Project Managements joint all-Ireland conference with the Chartered Institute of Management Accountants. The Effective Change Leadership event will be held on Thursday 24th May at the Belfast Opera House.
Sammy is one of Northern Irelands best known politicians. He is a former member of the Northern Ireland Policing Board and Northern Ireland Housing Council and is the DUP spokesperson for education and policing. He has special political interest in socio-economic issues and at Westminster he is the Party spokesperson on education and skills, as well as housing.
In June 2008 Sammy was appointed Minister of the Environment by Party Leader Peter Robinson, and in June 2009, he took on the role of Minister of Finance and Personnel.

Along with other notable figures Sammy will be addressing professionals and business managers working in private and public sector organisations who drive change programmes in response to today's challenging market and financial imperatives. Speakers from Northern Ireland and the Republic of Ireland include senior directors from Deloitte and the Strategic Investment Board as well as the Irish Department of Public Expenditure and Reform. Topics will include public sector reform, cost reduction, and the changing face of financial services.

APMs Northern Ireland Branch have masterminded this event with branch chairman Leslie Warren saying: "In a tougher financial environment there is an increased focus on accountability for delivering success and scrutiny of investments will continue to increase in order to ensure they are delivering the business change or the financial promise they set out to achieve. For the economy to grow we need strong business and project managers with good change management capability to drive efficiencies and innovations in response to market changes. This conference will equip them with the right set of tools and knowledge to assist them."

Project and programme management are vital contributors to the UK and Irish economies. The UK National Audit Office reported that expenditure on the 43 most complex projects in government are worth 200 billion alone. In addition, the Irish Government is currently undertaking the most significant and complex change programme since the foundation of the state with a whole of government focus on customer service, cost reduction, and efficiency.
APM and CIMA will publish the results of an exclusive survey on Maximising the Return on Investment in Change Projects on the day of the conference.

Don't miss out - book your place today.