Network Rail demonstrates commitment to professionalism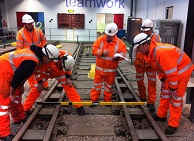 APM is very happy to announce that Network Solutions, a business unit of Network Operations within Network Rail, has recently gained APM Corporate Accreditation, for its in-house professional development programme Managing Operational Innovation & Change' (MOIC). This achievement validates an 18-month transformation journey for this internal project management service and demonstrates their firm commitment to developing the professional practice of project management.
Network Rail was formed in October 2002 and runs, operates, maintains and invests in Britains rail network. This includes 20,000 miles of track and infrastructure, 40,000 bridges and tunnels, 8,200 commercial properties, direct management of 17 major stations and ownership of 2,500 other stations leased to train operators. Network Solutions was formed in November 2011 using elements of former infrastructure maintenance headquarters teams. It provides a complete project management service within the maintenance business. The team are focused on developing and delivering improvements and innovations in railway plant processes and technology. The projects are aligned to the strategic efficiency objectives of Network Rail, recommended by the McNulty report. The teams approach is based around three principles;
develop the use of safer, reliable and efficient mechanised solutions
exploit technology to assist and support maintenance teams
lean remaining manual tasks to be safer, efficient and consistent
The team has delivered award winning innovations in video inspection and new approaches to developing the workforce capability, as well as new innovations in line side vegetation management and purpose designed vehicles for use on the road and railway.
When asked what gaining APM Corporate Accreditation meant to Network Solutions, two of the team gave their views: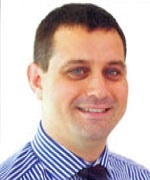 Gary Walsh, the head of the team said, The key to success for Network Solutions has always been high quality solutions at a robust pace of delivery. We have to deliver the benefits the routes have committed within their business plans. Doing that needs clear and consistent leadership, talented project managers and robust methodology and governance. Developing our capability and professional standing both as individuals and as an organisation is paramount to building our delivery platform and therefore any successes we hope to achieve. Accreditation validates that we are succeeding in that goal.


Darren Jaundrill, the programme controller and lead for this work said, The team has been on a fairly intensive journey in terms of organisational structure, focus and location. The accreditation shows that it was the right journey, demonstrates our commitment to developing the professional practice and benchmarks us against other project management communities and organisations. Our customers should draw confidence in our abilities from this and our challenge now is to continue to build on this success, continue to attract talent into the team and to nurture that talent into future leaders of their field.

See Network Solutions - Maintenance Services, Network Rail, at this years APM Conference