New APM Competence Framework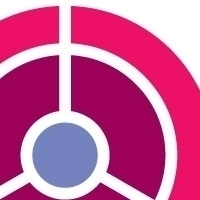 APM has released a brand new version of their Competence Framework, a comprehensive resource for everyone in the project management profession and the organisations they work in.  
The new APM Competence Framework includes an authoritative list of the competences required for all these roles.
It provides an independent common reference from the respected body representing all professionals working in project management for all organisations and individuals in the profession, regardless of their size, sector or geographic location.

A distinctive, modern approach
In developing the new framework, APM has simplified and improved the format to make it easier to understand and use.  A number of features help it meet the needs of today's project professionals: 
Duplication between the competences has been removed and the number of competences refined from 47 to 27. 
14 role profiles have also been developed, which identify the subset of competences that apply to individual roles. 
A specific focus on programme management, portfolio management and the PMO, including role profiles, make it a modern resource that meets the needs of today's project professionals. 
Each competence defines what the practitioner actually needs to be able to do. 'Introductory notes' provide a summary and describe its place in the context of the wider project management framework. 
Each competence also has indicators for both 'knowledge' and 'application', allowing the assessment to evaluate both of these factors.
The scoring matrix has been refined to a five-point scale.
Further detail can be found on our dedicated webpages for organisations and training providers.  There is also more information and free downloads available to project professionals, to help you find out more about the competences.
The free and licensed materials are currently all available in electronic format, with a printed publication being considered in the future.
Practical application
Project management is a growing profession and changing fast. It has never been so important for project professionals to demonstrate their skills and for organisations to assess their capability. 
"We wanted to produce a resource that reflected the complexity of the modern project management profession" said Gill Hancock, interim head of professional standards and knowledge at APM.
"Our new framework can be used by all organisations, irrespective of their size, sector or geographical location, but also by training providers looking to develop learning and development programmes with their corporate clients."
Designed by professionals, for professionals
Borne out of a robust and thorough consultation process with project professionals, the APM Competence Framework 2nd edition, is a modern, flexible resource, relevant to all stages of an individual's career, whether focussing on projects, programmes or portfolios and whether engaged directly or in a support function.
Individual's expertise and team capabilities can be assessed against common standards for a variety of purposes including self-development, team building and accreditation. 
Other frameworks and source documents were taken into account, particularly version three of the IPMA Competence Baseline and the APM Body of Knowledge 6th edition. 
The result is a framework which has been designed by professionals, for professionals and can be used in the form provided by APM, or adapted and supplemented as required to interlock with and underpin an organisation's internal learning and development programme.