North East branch committee election 2017/18 and Tao of Everest event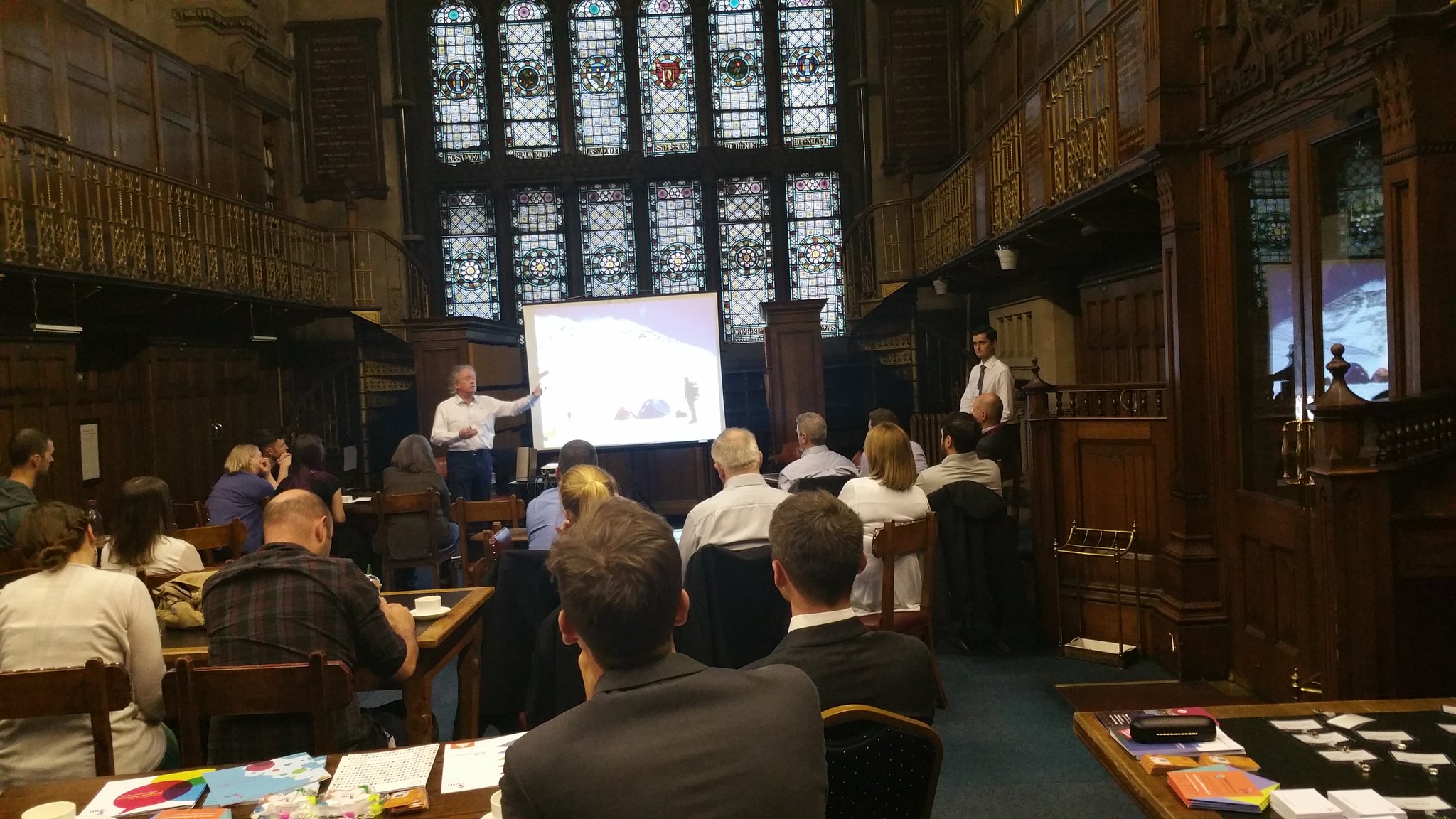 On Tuesday 23 May 2017 the APM North East Branch AGM took place along with a captivating talk by Ian Woodall on his experience of being one of the select few who have climbed the world's tallest mountain multiple times.
Ian Woodall is a master story teller who took us through the extremes associated with an attempt on the summit of Everest. Beginning at the amusing point where he realised that he'd accidentally become the expedition leader for his first summit attempt via several successful (and not so successful) attempts he ended with the emotional story about laying his friend's body to rest on the mountain.
It was a fascinating and at times a humbling look at how leadership skills can be applied in any context. Ian's approach on Everest is very much focus on what you can actually do something about because focussing on something you can't can quite literally be fatal. This approach can also be applied within the less hostile environment of project management; an approach that should result in an efficiently delivered project and arguably a significantly less stress project manager.

Hugo Minney, North East branch committee member, made the following reflections on two key messages from Ian's presentation:
When the whole project seems too much, just do what you can do now.  Even if you yourself haven't lost your head, your colleagues might have; be kind, identify the next step (as Ian put it, "look 18 inches in front of you"), and do it or get them to do it.  Many a project has succeeded because the PM persisted step by step, changed down a couple of gears to cope with sticky conditions
You're on your own out there.  It's tempting to say "I'm part of a team" when things get tough, and searching around for support.  But your team may be feeling overwhelmed too, and someone has to show leadership.  Sometimes you simply have to say "we're going on anyway" or "looking at the data, this project is going in the wrong direction", rather than joining everyone else in indecision.  Of course when you succeed, that's when you are part of the team and everyone gets to share the glory!
The event began with the vice-chair conducting the Northeast Branch's AGM during which the following were elected to serve the branch over the coming 12 months;
APM North East branch Annual General Meeting results:
Existing team:
Siân Church
Nat Redon
Clare Wappat
Hugo Minney
Oliver Randall
Vasile Gadinceanu
Brand new members:
Sian Church & Hugo Minney
North East committee members