Opportunity Framing webinar
A root cause of project failure can be poor up-front shaping. This webinar was held on 23 February 2022.
Facilitated Opportunity Framing at project inception, repeated through front-end-loading, mitigates the risk of later project recycle, ensures that the project is decision rather than task driven, and provides the right tools for optioneering. Framing is being rolled out across HM Government's Major Projects Portfolio, and agencies such as the Nuclear Decommissioning Authority are taking the process even further by applying it more widely to their estates.
Topics covered included:
What is opportunity framing and how can it help make project outcomes more predictable;
Framing as a tool for achieving stakeholder alignment;
How framing fits into stage-gated project maturation – what it adds that is commonly missing;
The origins of framing, practitioners, and its current roll-out across the public sector;
Other uses of framing outside of projects including; policy formulation; strategic decisions; strategic procurements;
Karl has very kindly allowed his presented material to be made available for viewing. The webinar recording on YouTube is now available in our APM resources area and also embedded below for reference.
Karl Sanderson, Head of Cross-Industry Learning, Nuclear Decommissioning Authority (NDA)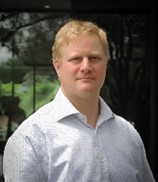 Karl has a background in steering complex mega-projects in the energy sector, and has used Opportunity Framing widely to shape such projects in a variety of contexts and across a variety of operators, including Chevron, AP Moller Maersk, Total and the Nuclear Decommissioning Authority.  Prior to joining the energy sector in 2005, Karl honed his project management skills across a wide variety of industries, on initiatives as diverse as core IT systems deployments, business outsourcing and consultancy, and has co-founded a number of high-tech start-ups.
This webinar has been organised by the APM North West Cumbria Chapter.
This event is suitable for professionals with any level of experience.
Previous webinars can be viewed on the APM Slideshare and YouTube channels. 
Follow @APMEvents for upcoming event information.
APM Body of Knowledge 7th edition reference

Section
Description
3.3.6
Continuing professional development (CPD)