Pioneering online conference announces first speakers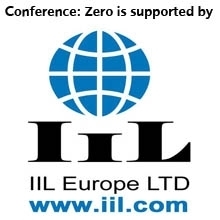 Conference: Zero, a completely virtual experience and the first such event APM has been involved with, has begun to confirm the senior speakers who will be presenting during the 12 hour programme.
The event, supported by IIL Europe, will be taking place completely online in QUBE, a carefully-designed learning and working environment hosted by Pentacle Virtual Business School.
Taking place on Thursday 17th October from 7am to 7pm GMT, so it is accessible to multiple time zones, this revolutionary online conference will explore the APM vision of a world in which all projects succeed.
More than 30 speakers will feature over the course of the programme, with five keynotes including Professor Eddie Obeng, School of Entrepreneurship & Innovation, Henley Business School and learning director at Pentacle.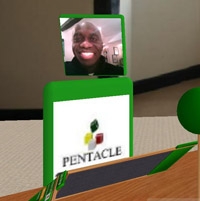 Eddie (pictured left) founded Pentacle and QUBE, the first 3D educational-social media platform, and has written 10 books on how to lead business innovation and deliver change in our complex, fast-changing world.
Winner of the APM Sir Monty Finniston Award for his contribution to project management Eddie began the ZERO movement four years ago when a client challenged him to look for ways to make every project perfect.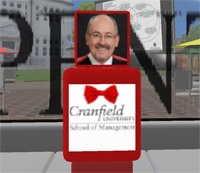 Joining Eddie on the speaker programme is Stephen Carver who is lecturer in project and programme management (PPM), at Cranfield Universitys School of Management. Stephen (pictured right) has managed oil rigs, clipper ships, mergers and bankers.
He has presented at the Royal Albert Hall and has fought in a medieval battle ensuring Stephen has a way of making the "boring" world of PPM come alive. He uses analogies and storytelling to enthuse project professionals, while promising to enlighten and annoy in equal measure.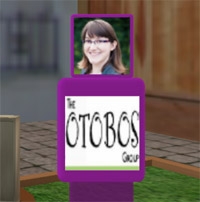 Delegates will also hear from award-winning project management blogger Elizabeth Harrin (pictured left). Elizabeth is a career project and programme manager, with over a decade of experience in financial services and healthcare. She helps other people tell the stories of their projects more effectively through better communication. Her blog, A Girls Guide to Project Management, has won several awards including Computer Weeklys Best Project Management Blog.
In her session How can I help you now it is too late?, Elizabeth will argue that post-implementation reviews are dead, and that customer-centricity and continuous measurement are the routes to better stakeholder engagement and project success.
The five project themes covered during the online conference will be:
Purpose understanding and getting the metrics right
Performance Indicators clarifying exactly what you need to get right
Perspective & Incidents learning from the past and continuing to learn in the future
Practitioner Insight ensuring you have the right hard and soft skills
Performance & Implications Mentoring connecting the organisation, stakeholders and programme to project activities
With the conference running for 12 hours, people can join the sessions that interest them at a time that suits.
Other keynote speakers will include senior hands-on practitioners representing board-level and project expertise from leading brands involved in global sporting events, digital broadcasting, banking and academia. Keep an eye on the APM website for further announcements.
Important:
If you book on to this event you agree to your details being passed on to Pentacle so you can be registered with QUBE. To fully enjoy the experience of QUBE you require the correct technical requirements, which will be explained as part of your registration with QUBE.

Get your brand heard
Conference: Zero is an ideal platform to give your organisation exposure through sponsorship and association. To find out more about sponsoring Conference: Zero, please contact: Nathaniel Morosoli, APM media and sponsorship development manager via email or call 01844 271676.