Planning, Monitoring and Control SIG February 2017 newsletter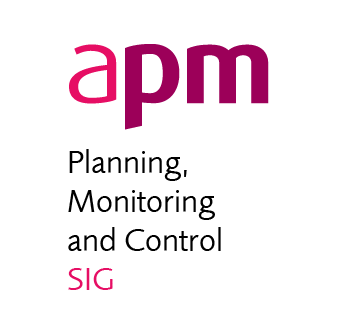 Welcome to the newest issue of the Planning, Monitoring and Control SIG's newsletter. 
The group has been rather busy since the last newsletter; read on to find out what we've been doing and, more importantly, what we are planning to do.  This newsletter will cover:
 
The Chair's Update
Publications
Podcasts and Webinars
Volunteer Profile
Upcoming Events
Upcoming SIG Dates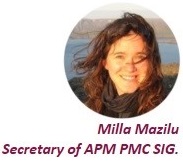 As you read, please remember: the PMC SIG is run by volunteers, for volunteers.  We are here to listen, and learn, so that we can better lead the PMC SIG.  If you have any suggestions, or if you would like to offer your time to help with any of our initiatives, contact us.


---
The Chair's Update
Happy New Year to everyone! Hope everyone had a Merry Christmas.
The PMC SIG members have been very busy since the previous newsletter in August which was, by the way, one of the best so far; thank you to all those who contributed. 
I don't like starting newsletters with an apology but it appears some people have been experiencing a few issues and have not been receiving the newsletter emails even though they have subscribed, please let us know if you know of anyone having difficulties, meanwhile all the back issues the are available on the website.  My second apology is we did not manage to get the November newsletter out, it was written in part, so this one will contain a lot of information.
August is always a quiet month with most people, including myself, enjoying a well-earned break, but our members have more than made up for this since.
The SIG now has four workgroups covering BIM, Agile, Estimating and Complex.  We are always looking for new SIG members to join in to share their knowledge, experience, and time, as well as develop and learn themselves.  If you want to get involved please get in touch.
The SIG have provided speakers for a number of events.  On the 4th October, John Lohan & Declan Sherry presented "Factory in a Box" to The Space Between conference hosted by the APM, ISIS, Diamond, RAL Space and STFC.  Fascinating presentations filled the space between discovery and delivery and showcased how project managers are helping discover Gravity Waves to delivering Pharmaceutical Manufacturing capability to emerging markets.
On the 12th October 2016, the PMC presented at Project Challenge.  Ewan Glen and Breda Ryan covered the most recent SIG publication, A Guide to Integrated Baseline Reviews (IBR).  Ewan and Breda explained the origins of the IBR, and then took the audience through the purpose and steps required for an IBR.  The presentation concluded with lessons learned from their combined, expansive experience in running IBRs.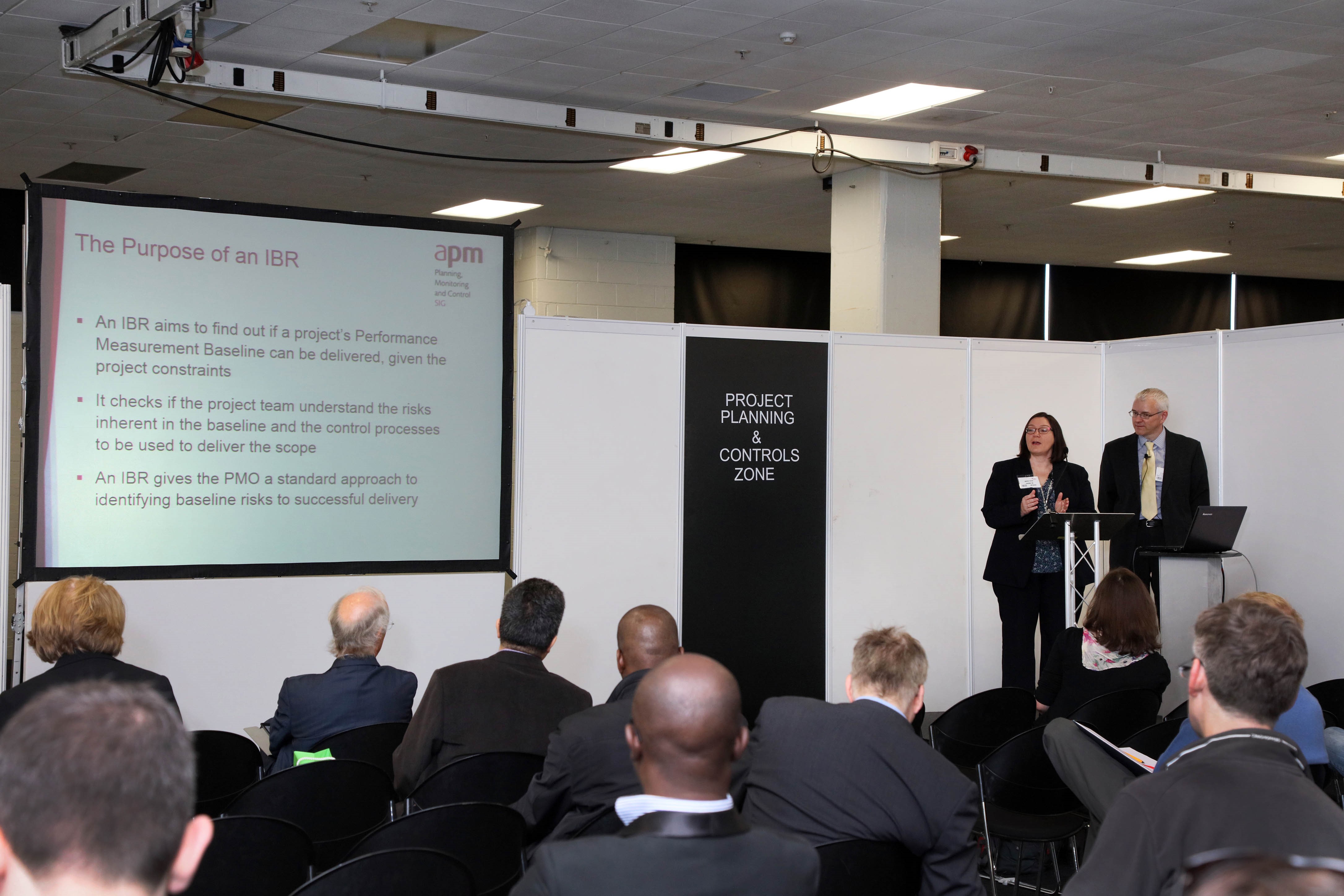 Other events included Project Control Expo at the Emirates Stadium on the 16th November, BIM the journey and the future in Preston on the 16th November, Agile PM on the 30th November hosted by South Wales and West of England branch in Swansea, and the Northern Powerhouse Manchester on the 8th December.
Finally, on the 13th December, Milla presented the Planning, Scheduling, Monitoring and Control Guide and talked through the APMG Project Planning and Control qualification on 13th December in Aberdeen.
At the winter volunteers' forum in Belfast, it was suggested the Branches and SIGs should work more collaboratively.  Therefore PMC will be working more closely with the branches to provide speakers for evening events, and daytime conferences, covering a range of interesting and emerging topics in the Project Controls profession.  We are already planning events with Thames Valley, North West, North East and South branches.  We are working with other organisations like the Institution of Civil Engineers - Lancashire Branch.
You may have read the Agile blog in the last issue of Project Magazine, written by Steve Messenger Chair of DSDM, now called Agile Business Consortium.  The SIG Agile working group will be working closer with Steve.  If you want to get involved the first virtual meeting is schedule for the 20th January.  These will become a regular event.
Finally, following the board elections in November, myself and Milla were elected as APM board members.  Thank you to those who voted for us.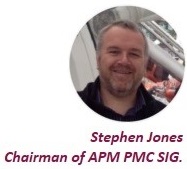 Congratulations to Simon Taylor who was co-opted back onto the APM Board as Volunteers Champion, so that he can continue his work on the Volunteers' Strategy.
Finally, I would like to recommend the EVA22 event on 17th-18th May.  This year EVA focuses on the new normal: a fantastic place for a kick-start and a reboot of Project Controls in your career.


---
Publications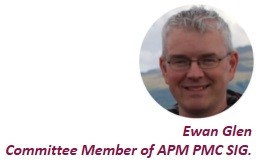 Work here continues across the range of publications developed and maintained by the PMC SIG, with reviews underway on the Interfacing Risk and Earned Value Management, Earned Value Management Compass and EVM Handbook documents, with a light refresh of the Earned Value Management – APM Guidelines nearing completion.
If you want to get involved please get in touch.


---
Podcasts and Webinars

In the most recent podcast, we sat with some young project management and project controls apprentices to look at their experiences in getting started in the profession.  We also invited expert opinion around some of the behavioural benefits yielded by bringing young people into organisations, and how hiring is changing to adapt to new ways.
Our webinar will this week was presented by none other than Franco Pittoni, and was on schedule quality topic, still frequently debated because of the failures in delivering project-programmes on time, which are still experienced worldwide. 
We are beginning to work on the next podcast and webinar, and would welcome suggestions on topics from you.  Do get in touch, if you would like us to cover any topic in particular.
If you missed our podcasts and webinars first time around, you can find them online, here are the links:
Webinars archive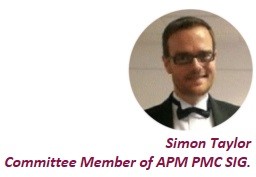 11/12/2014: Back to Basics - Earned Value Management: Summary, Slides, Video
02/10/2015: Back to Basics - Scheduling: Summary, Slides, Video
24/05/2016: Integrated Baseline Review (IBR): Summary, Slides, Video
07/02/2017: Schedule Quality: Summary, Slides, Video
Podcasts archive
18/08/2015: Major Projects, BIM, Agile: Summary, Audio
29/12/2015: The Knowing-Doing Gap: Summary, Audio, Transcript
13/02/2017: Young project professionals: Summary, Audio
---
Volunteer Profile
Why did you decide to become a volunteer with APM?
I have worked for Thales UK Ltd for 30 years, during this time; I worked initially in QA and then decided that I wanted to make the decisions about the direction that my projects would take.
So, I become a Project Manager.  As I developed my experience and knowledge, I continued my journey from IPMA Level D through to Level B and my achieved my RPP registration.   During this time I continued to reflect on my own performance. I realised that I was now in a position to give back to the community that had helped me.  My current role as Head of Project Management includes monitoring, assessing and improving the business project management Governance activities.  I now coach and mentor other community members from Apprentices though to other Level B project manager where we can discuss and debate the best way to approach a project. 
My Director gave me the opportunity to join the APM Planning, Monitoring and Control Specific Interest Group (PMC SIG). I was unsure what I could bring or what I could benefit from.  It was not until I had attended a couple of meeting was I to realise, why I had become a member!  The APM SIGs have a reach that is worldwide, industry wide and has access to so many like-minded individuals who do not let business barriers constraint their thinking. They all have the drive to establish and share best practice.
What benefits have you gained from being an APM volunteer?
As an APM volunteer, I feel that I am now travelling in another dimension from Thales.  I know see how other industries and business implement Project Management methodologies and can now reflect on those.  My experience and knowledge is continuing to grow and now, with a large library of information to pull from; I have further validation that the way I have managed my project are best practice and I am able to share this with confidence with the community.   Thales is a large global organisation.  I am pleased to be able to bring our best practices to the PMC SIG. I think it is important that Industry has the ability to help shape the future of project management working with the APM.
What would your top tip be to an APM member looking to become a volunteer?
Think carefully about the branch or specific interest group that you want to work with.  There are a number of subject areas to stimulate your interests.   If you work for a company, get the right sponsorship at the right level.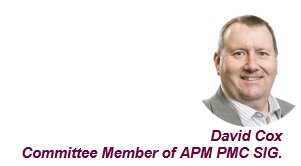 Work with the SIG's Chair to find the right interest area.
Then throw yourself into the group.  It will be challenging as you get to know the people and their areas of interest.  However, you will soon realise that you have much to talk about with many common goals.   Remember, you are also there to enjoy yourself.


---
 Upcoming events of interest

27/04/2017 - London - APM Project Management Conference
17/05/2017 - London - EVA22
---
Upcoming SIG meeting dates
The meetings for the rest of 2017 are shown below.  Please get in touch with us and let us know if you are interested in joining us.
10/02/2017 - Gardiner & Theobald, 10 South Crescent, London
10/03/2017 - Gardiner & Theobald, 10 South Crescent, London
21/04/2017 - Gardiner & Theobald, 10 South Crescent, London
19/05/2017 - Gardiner & Theobald, 10 South Crescent, London
09/06/2017 - Gardiner & Theobald, 10 South Crescent, London
14/07/2017 - Gardiner & Theobald, 10 South Crescent, London
08/09/2017 - Gardiner & Theobald, 10 South Crescent, London
13/10/2017 - Gardiner & Theobald, 10 South Crescent, London
10/11/2017 - Gardiner & Theobald, 10 South Crescent, London