PM World Journal to be indexed by EBSCOhost
PM World has announced that the PM World Journal (PMWJ) will soon be added to some of EBSCOs business databases and indexed for use by libraries and researchers worldwide. The license agreement was signed on 18 May 2013.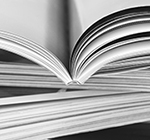 According to David Pells, Managing Editor, This is an important milestone for our publication. With the PMWJ indexed and available to researchers and students through libraries, our journal, articles and authors will all become much more visible and accessible. This is an important step for any serious professional publication.
EBSCO databases are available in public, institutional, college and university libraries. Once included in their database system, EBSCO provides abstracts, indexing, bibliographic data, live-links to publishers, linked cited references and a consistent interface with library users. PMWJ contents will be added to the EBSCOhost databases in coming months.
EBSCOs Senior Vice President of Product Management, Dave Mangione says PM World Journal will be a great addition to the growing number of prestigious journals covered in our EBSCO products. Those already familiar with PM World Journal content, will now benefit from searching the content within an aggregated database experience on EBSCOhost which includes value add features such as industry leading article-level A&I, personalization and links to publishers website all of which enhance the search experience for our customers and provide participating publishers with more exposure to their content.
This validates both the quality of our contents as well as our publication process, Pells added. With EBSCO databases receiving over 300 million searches each month, this should provide us with much greater visibility and more readers. This will also greatly benefit our authors.
EBSCO Information Services (EBSCO) is the leading provider of resources for libraries including EBSCONET, EBSCOs total e-resource management system, and EBSCOhost, the world's premier for-fee online research service, including full-text databases, subject indexes, point-of-care medical reference, historical digital archives and e-books.

E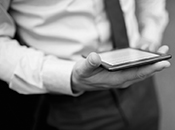 BSCO provides more than 375 research databases and more than 420,000 e-books plus subscription management services for more than 360,000 unique titles including more than 57,000 online titles. Through a library of tens of thousands of full-text journals and magazines from renowned publishers, EBSCO serves the content needs of all researchers (Academic, Medical, K-12, Public Library, Corporate, Government, etc.).

EBSCO is also the provider of EBSCO Discovery Service (EDS), which provides each institution with a fast, single search box for its entire collection, offering deeper indexing and more full-text searching of journals and magazines than any other discovery service.

For more information, visit the EBSCO Web site at: www.ebsco.com. EBSCO is a division of EBSCO Industries Inc., one of the largest privately held companies in the United States.
The PM World Journal (PMWJ) is an online, non-refereed, English-language professional eJournal related to program and project management with articles and papers in the following categories: featured papers, advisories, commentaries, case studies, series articles, student papers, second editions, reports, stories, book reviews and news articles. Editorials, interviews and tributes are sometimes included. Each edition normally includes original content from more than 30 different countries. The mission of the PMWJ is to promote and support knowledge sharing related to program and project management.
For project management experts, practitioners and professional leaders, and executives of project-oriented organizations, the PMWJ provides an opportunity to share knowledge, get published and gain visibility in the global business and project management communities. To submit an article or paper, contact editor@pmworldjournal.net.
---
The PMWJ is produced by PM World Inc. in the United States, but created by a virtual team of contributors and editors around the world. Each month, the PMWJ features dozens of new articles and papers, and news stories about projects and project management in different countries and industries. PM World is a virtual organization reflecting the 21st century reality of a connected world where individuals and organizations worldwide can collaborate for the creation, sharing and application of new knowledge. To see the latest edition, visit the website