PMO newsletter January 2017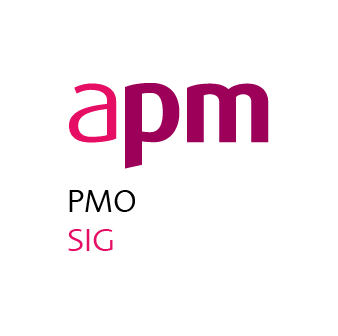 Welcome to the latest edition of the APM PMO SIG Newsletter!
In this issue of our newsletter we round up last year with an overview of our PMO and Value conference and another new PMO Wisdom interview. All wrapped up with a dose of the hot topics from around the industry and our first ever PMO Wisdom interview!
If you have any comments on the newsletter or would like to contribute an article to a future edition, please contact us.
---
A word from the PMO SIG Chair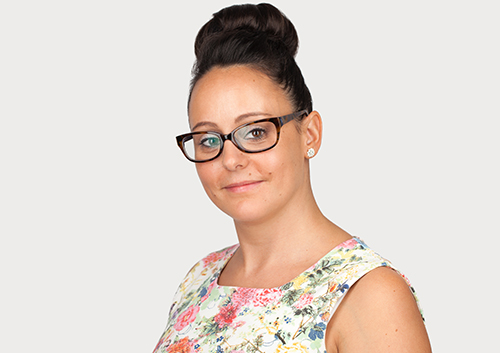 Welcome to the end of year edition of our newsletter where we round-up 2016 and provide you with some insight on 2017.


In short, 2016 was the year of giving back, going back to basics, and reaching 2,500 followers on Twitter!
The one thing that has always stood out for me is that a lot of events are pitched at an audience level that includes Senior PMO people; but not too many support the up-and-coming PMO people who are inevitably on a steep learning curve.
So this year, we launched our PMO Wisdom series that was designed to bring PMO back to basics. The PMO Wisdom Series has included several events and interviews that help our members to deal with the day to day challenges they face.
As a result of last years' drive to focus on the newer member of the PMO industry, in 2017 we are planning to focus on the hands on topics that are more difficult to embed.
To help us do this, we need your input – our latest survey with Wellingtone Project Management is now live for responses.
A joint event with the Enabling Change SIG will be the first on the radar, ensuring that we take a look at the world of transformational change that PMOs effect and are affected by.
So, keep telling us what works, what doesn't work and what you would like to see. We hope to meet you at one of our events soon!
Finally, I would like to thank the committee who continue to commit time and thought to the work that we do, another year where we have grown!
Wishing you the start of a very happy New Year.
Emma Arnaz-Pemberton
PMO SIG Chair
---
 Our 2016 events
The PMO and Value conference took place in Autumn, London. The Coin Street organisation accommodated the PMO SIG's needs very well and it felt good to give back to a local community.
With an international cast, this years' flagship conference for PMO SIG included skype calls with Australia and Brazil, as well as a visitor from Copenhagen.
The feedback for the day has been very positive – it has also provided us with some insights on what kind of events we need to run for you next year.
We are working on the output of this event to give you an overview of the key themes of the discussions, messages from the speakers and PMO Wisdom that we collated.
A joint event with AWE and the Thames Valley branch: Partnering to deliver an integrated programme at AWE saw 79 attendees to an evening event focusing on the PMO journey within a Ministry of Defence environment.
The evening provided delegates with an opportunity to explore the intricacies of bringing change to an industry under so much scrutiny.
Our PMO Wisdom series focused on taking our members back to basics.
Two PMO 101 Webinars took place over the summer breaking down the P in PMO into Project, Programme and Portfolio offices.
A roadshow focusing on Lessons Learned were arranged in London and Warrington to provide access to more industries across demographics. The roadshows were workshop based and were designed to collate knowledge from all the attendees as well as giving them an opportunity to share their experiences and challenges with their peers.
The output of this will be published shortly as a guide for PMO to implement and work with Lessons Learned.
---
Upcoming events and dates for your diary
12th January 2017, Plan Manage Deliver, Microsoft Webinar
Microsoft will be holding a morning webinar, "Plan. Manage. Deliver. - Digital Event #2" and have invited as a guest speaker the PMO SIG Chair Emma Arnaz-Pemberton who will be presenting on The State of Project Management. She will give an overview of the results of the last survey with Wellingtone Project Management, investigating what's changed in the industry this year.
Dec – Jan, State of the PMO Survey 2017
The PMO SIG have partnered with Wellingtone Project Management for our second State of the UK PMO survey. You can add to our agenda for next year and win some prizes! What's not to like?!
So get online and tell us how your PMO is shaping up and you will get the report this month.
---
Marketing

LinkedIn hot topics
Been out of the LinkedIn loop recently? Here are some of the conversations we felt would be valuable if you could give your opinions/experiences.
Bedtime Stories for Project Management
Marisa Silva
Our very own Marisa Silva has moved into the publishing world! Find out more about her innovative take on PMO and Project Management – maybe even buy her book.

5 Tools that are Changing the PMO Landscape
Transparent Choice
Innovation in the PMO can be difficult: "The difficulty lies not so much in developing new ideas as in escaping from old ones." - John Maynard Keynes
Why do PMO's Exist?
Laura Barnard
What do your Stakeholders think the PMO is there for?
---
PMO Wisdom Series
Book Review
Delivering Successful PMOs: How to Design and Deliver the Best Project Management Office for your Business
Author: Peter Taylor and Ray Mead
Reviewer: Marisa Silva
"Delivering Successful PMOs" does what it says in the tin and what all of us working in the PMO arena dream of how to design and deliver the best Project Management Office for our Businesses. Whether you are new to the role and are trying to implement your first PMO, or you are a seasoned PMO Manager seeking for a way to improve your PMO and shine again in the eyes of the Business, this book will definitely catch your attention.
Written by the "lazy Project Manager" Peter Taylor (an old friend of the PMO SIG, who you may have seen in our conference last year) and Ray Mead (who, guess what, will be joining us for our conference this year!), "Delivering Successful PMOs" is a very practical book which explains, step-by-step and in plain English, how to start up, design, build, operate and transfer an enterprise PMO and how the right (balance of) people, processes and tools can make or break your PMO.
The backbone of the book is the PAD3T™, a proprietary framework developed by Ray Mead's company, p3m global, to address all PMO delivery projects. The framework follows a standard PMO life cycle, composed of 5 phases and a total of 11 stages (pure Project Management, ladies and gentleman!), which are: Plan (plan), Assess (assess – assemble – analyse), Develop (design – develop – deploy), Engage (embed – evaluate – enhance), and Transfer (transfer). Setting up a PMO can be a daunting endeavour, thus, to make things easier, the authors list the objectives, key activities, benefits, and outputs expected for each stage.
The book also relies on a series of reports and findings, from the PMI® to KPMG® or ESI®, which corroborate the value of PMOs and support the message of the authors. However, what I really find very interesting and useful in "Delivering Successful PMOs" were three elements that you don't see covered very often:
A PMO maturity model – as part of the development of the PMO, Taylor and Mead propose a PMO Roadmap which contains various functional areas (methodology, resource management, assurance, etc.) and the expected maturity for each area over a defined period of time. The authors then define what does each maturity stage (from 1 to 5) would mean for each of these areas. Although the book doesn't clearly define how the assessment is done or what are the indicators/evidence required for each area/stage, I'm yet to see a more complete PMO maturity model in the market, so this really got me thinking – well done!


A Lessons Learned chapter – despite a number of books written and reports produced every year, a high percentage of PMOs is still closed down in the period of 3-4 years, which makes me to believe that we are paying some attention to best practices but not reflecting enough in lessons learned in our profession. To have the authors sharing their lessons from the field is definitely a plus in the book, which I'm certain most people will appreciate.


Some Further Thoughts chapter – the book ends with an interesting chapter on some of the current and significant PMO related questions and comments which we in the PMO SIG are often asked about, such as the monetization of the PMO, the PMO as a sponsor, or the rise of the CPO. By addressing these issues, the authors set the scene for new paths for PMOs, and what a scene that is!
When it comes to PMOs there are no single recipes to follow but Taylor and Mead really did a good job here. "Delivering Successful PMOs" is highly recommended since it is one of the most complete books currently available in the market for anyone with an interest of leading their PMOs to the next level: PMOs that are critical to the Business and show a long-lasting success.
---
PMO Wisdom interviews
Last year saw the launch of our #PMO Wisdom series which included us publishing a monthly interview with a representative from all walks of PMO life. The insights from different perspectives has been invaluable for us and our thinking on different topics of PMO; but in particular – Value.
Below are our first six interviews – more to come shortly in the New Year!
---
Volunteering
PMO SIG Volunteers
Are you interested in getting involved with the PMO Specific Interest Group?
Becoming a volunteer is very rewarding! With access to like-minded individuals, PMO SIG (and other) events and opportunities to drive the PMO industry forward, it can help to increase your knowledge and expertise and will do no harm to your personal career path!
You will need to commit some of your spare time when you volunteer to be a committee member, but there are plenty of things to get involved with of all shapes and sizes; from contributing to the newsletter to helping to develop best practice and organising events.

If this sounds like you then it starts with just one step, contact a committee member today, and submit your application for the annual AGM in the Spring.
Want to check us out first? Alternatively, you can join as a member to receive news and information from the PMO SIG. Use the "Join this Group" button on the APM Website, you will need to be logged in and registered first.