Portfolio Management SIG January 2017 newsletter
Welcome to the Winter 2016/17 edition of the
APM Portfolio Management SIG newsletter

1. Introduction by the SIG Chair

On behalf of the Portfolio Management (PfM) SIG committee, welcome to this Winter edition of our SIG newsletter.
 
With 2016 behind us and as we now look ahead into 2017, this edition of our newsletter is a brief reflection on what the SIG committee and its supporters, from within and without the SIG, have achieved for members during last year and provides an outline of events and activities coming up in the year ahead.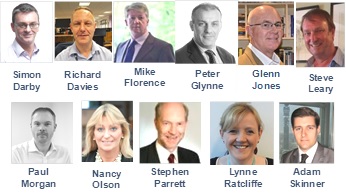 The PfM SIG AGM was held on 5 July, at which we elected our new committee, seen here, and presented an outline Road Map of the events/activities planned for the year.
The second part of that evening focused on two important aspects of Portfolio management (Portfolio Governance and Portfolio Risk) with four expert speakers giving presentations of their own experiences, followed by groups considering some key questions arising. Have a look at the presentations and find out more about the discussions.
When you look through the summaries below, please let us know if there are topics that appeal to you and where you would like to get more involved.
Even better, please tell us what you think about the SIG's activities and events through our 2016/17 Membership Survey.
Finally, the committee wish all SIG members a successful and satisfying year ahead.
Stephen Parrett
APM Portfolio Management SIG chair


---

2. Summary of 2016
 
Portfolio Management Survey (from 2015)
With support from Warwick University, analysis of the SIG's 2015 Portfolio Management survey highlighted several interesting findings that will help the SIG committee develop its strategy and plans going forward, such as:
20% believe their organisation's portfolio is fully aligned to strategy, 40% say theirs is quite closely aligned, but a surprising 40% have quite a lot of disconnect.
44% operate portfolio planning that covers more than a 2-year horizon.
76% (66% in 2012) of organisations have portfolio management formally managed, including where devolved to business units, while 21% (36%) report no or no main portfolio management function.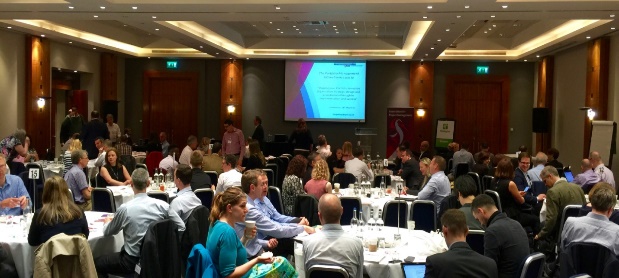 The 2016 SIG conference (May)
"Shaping your Portfolio to realise Organisational Strategy"
This was our third annual conference looking at portfolio management from several strategic perspectives:
The strategic/portfolio design aspects of portfolio management
Converting strategic goals into a portfolio of change
Prioritisation of the portfolio while retaining strategic alignment
Delivering strategic change through portfolio implementation and governance
The day included three workshop sessions, with colleagues from the Benefits Management, Enabling Change and PMO SIGs, developing ideas on to improve portfolio management effectiveness.
A short article (by Adam Skinner, SIG committee) featured in the autumn issue of Project magazine, plus a case-study of portfolio management at the Nationwide Building Society (by Dan Jones) was published in the winter issue.
We had a record attendance and, new for 2016, included an informal networking in the pub across the road (which we plan to repeat in 2017).
More information is available from the 2016 conference, including individual presentations.


Joint PfM SIG event - with the Yorkshire & North Lincolnshire branch (October)
Yorkshire Building Society (YBS) portfolio strategy and change lifecycle.
The event saw YBS COO Stephen White give a presentation on leadership which provided insight into both Stephen's own personal leadership style and also the YBS Portfolio, and how it has flexed in order to adapt to the group's needs.
To support the delivery of the YBS Portfolio, the group has created its own change lifecycle based on industry best practice. The lifecycle is method agnostic and brings more focus on the alignment of change initiatives to the group's strategic direction.  A demonstration of the lifecycle was given by Garth Newboult, the group's Delivery Transformation Manager who led the development of the lifecycle.
Delegates overall rating of the event was over 70% excellent, the remainder rated as good and feedback included comments that included "inspiring and informative".


SIG Webinar (November)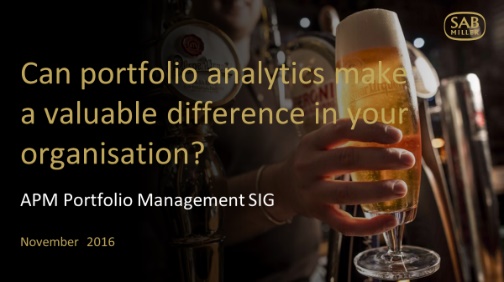 The first Portfolio Management SIG webinar took place on Tuesday 22 November 2016. It presented SABMiller's global portfolio management function as a case study, with support from their partner consultancy North Highland, and demonstrated their original objectives, methodology, results and lessons learnt in moving from traditional spreadsheet type reporting to more value adding portfolio management analytics.
  
The content asked the questions and covered:
Are you comfortable with the level of insight you are able to provide on your company's project portfolio? 
Are you able to have the right conversations with your senior management rather than worrying about the quality of the data presented?
Do you sometimes struggle to ensure that you meet the portfolio reporting needs of a disparate set of stakeholders?
You can view the full webinar 'can portfolio analytics make a valuable difference in your organisation' from our resources archive.


Portfolio Management "thought leadership" reports (Autumn 2016 and into 2017)

Work started on the first of a series of four APM and SIG branded thought leadership reports on portfolio management aimed at a wide business audience – senior executives, change managers, operational managers and project, programme & portfolio professionals. These will provide an end to end perspective and address practical challenges on how to think differently about portfolio management, and are focused on:
"The way the problem presents itself" - recognising the need:
"Clearing the fog" - making sense of all of the change and gaining visibility and clear line-of-sight
"Shaping the pathway" - prioritising and balancing
"Delivering the prize" - leading and optimising the change
Look out for news on the first report in 2017.


SIG Membership Survey (November 2016 to March 2017)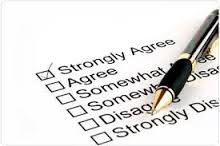 There is still time to take part in the Portfolio Management SIG survey of members. This has been designed to understand what you want from membership of the SIG and to assist the SIG committee in designing and developing a range of activities and events that are stimulating, relevant, and topical, as well as adding significantly to our member's professional knowledge and expertise.
We have kept the survey as light and open as possible, and it took no more than 5-10 minutes to complete. This was your opportunity to tell us what you think.
 
---
3. Looking ahead into 2017
For 2017, we are planning a range of interesting activities and events, some continuing from 2016 as well as a few new ones.

Portfolio Management Conference 2017 (11 May, London)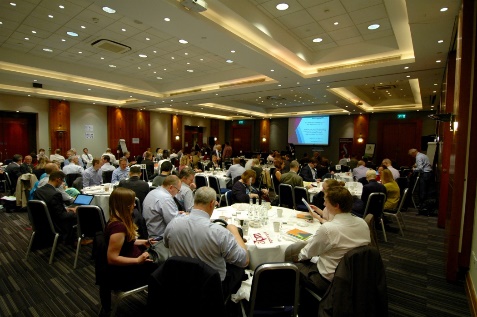 The 2017 theme is "balancing your change portfolio – identifying and managing risks, resources, investment and delivery".
This conference will look at the challenges that face organisations when attempting to balance their change portfolios, including the management of key risks, prioritisation of scarce resources, and optimising investment to meet business objectives. All of this to ensure that the portfolio delivers what is promised.

This is the SIG's fourth conference and continues to showcase current and practical examples of how portfolio management supports organisations in their desire to achieve their strategic objectives.
More information and booking arrangements.

Portfolio Management Articles Published
We aim to continue promoting portfolio management through the publication of articles that provide interesting case studies, from the annual conference as well as during the year.


Portfolio Management (PfM) Guide
Plans are taking shape to develop a guide on portfolio management to add to the APM's range of core PM titles, such as "Starting Out in PM" and "APM Introduction to Programme Management".
The idea is that this new title will cover the fundamentals of portfolio management, including new developments in the discipline. The APM see this as being pitched as a 'how to' guide aimed at those new to the role and those who interact with the portfolio.
As Portfolio Management is becoming established in many organisations the APM needs to have a higher profile in this increasingly important area of change/project management.

This guide will be based on practical experiences and include real-life scenarios and it will be relevant to those who are in their early stages of PfM roles and should also be attractive to anyone wanting a general overview of the main features of PfM with little "technical" language.

Consultations will take place with a variety of practitioners during 2017. For more information on how you can contribute, please contact us.

Portfolio Management "thought leadership" reports
Please see the item above

SIG Webinars
We have two webinars planned for the 2017-18 year and after the success of our first one in November 2016 (see above) will be looking for an even larger/wider audience.
Whilst we will use feedback received from members (including the 2016-17 Membership Survey above) if you have any subjects that you would like covered, please contact us.


---

 4. Competition (?)

Would you like to win a "surprise" prize?

You could, if you take part in the Portfolio Management SIG Challenge. To enter all you have do to is complete this statement:
"If I had to get CxOs more interested in portfolio management I would ……………"
(using no more than 20 words).
The Portfolio Management SIG Committee look forward to your ideas and will review all entries in April and announce the winner at our Conference in May - please get your entry in by 31 March 2017!