North East branch and Benefits and Value SIG event - Prioritise your portfolio using a benefits management framework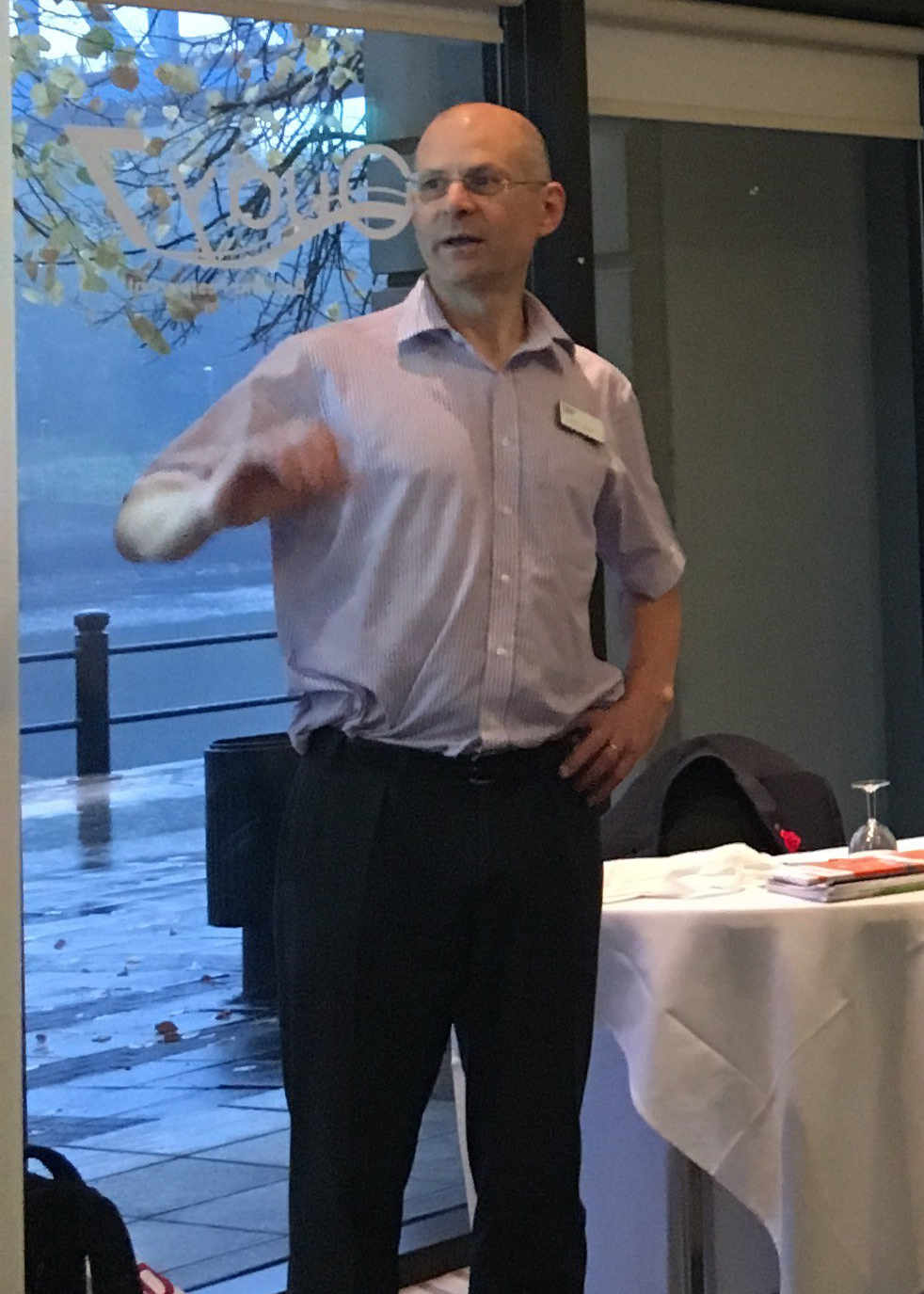 A well-attended and enthusiastic meeting, the venue staff were putting out extra chairs almost to the time the speaker started. This is a reflection on how important benefits realisation management is to organisation success.

Whilst benefits realisation management (BRM) is important, this talk breaks new ground – directly addressing the need to improve the organisation's success. A framework (BMF – Benefits Management Framework) ensures that BRM is consistent across every stage of every programme and across the whole portfolio of change and initiatives – you can understand which projects are contributing what to the organisation (and to the client), and perhaps more importantly, which aren't, so you can reallocate resources.


It's a reflection of this that project leaders were the biggest group in the audience at 41% (of those reporting), closely followed by project delivery staff (31%); students on the Masters in Project Management courses of at least two universities had also arrived in numbers (15%, see slide 3 in the enclosed pack).
Slide 2 illustrates the range of disciplines and industry sectors present – larger text = more responses.

Benefits Realisation Management – project success and organisation success
The book "A guide to using a benefits management framework", due to be published by APM within a few weeks, does not explain how to do benefits management – there are plenty of other sources for that information. It focuses specifically on implementing and using a BMF. But in view of the audience, we had a very quick canter through benefits management, how it runs along side project management (with the illustration of two rival games controllers), and benefits mapping (one of the core stakeholder engagement tools). Along with the obligatory reminder of Alex Budzier's finding (across 11,958 projects) that only 47.5% are on budget, only 7.8% are on budget and on time, and a startling 0.05% are on budget, on time and on benefits (or better). Since benefits management contributes to the organisation's commercial success, that means that one in 200 projects are in effect making up for the other 199. Achieving greater success rates will have a disproportionate impact on reputation and profit/ surplus.


One of the points our speaker was at pains to get across is the impact of delays on project success.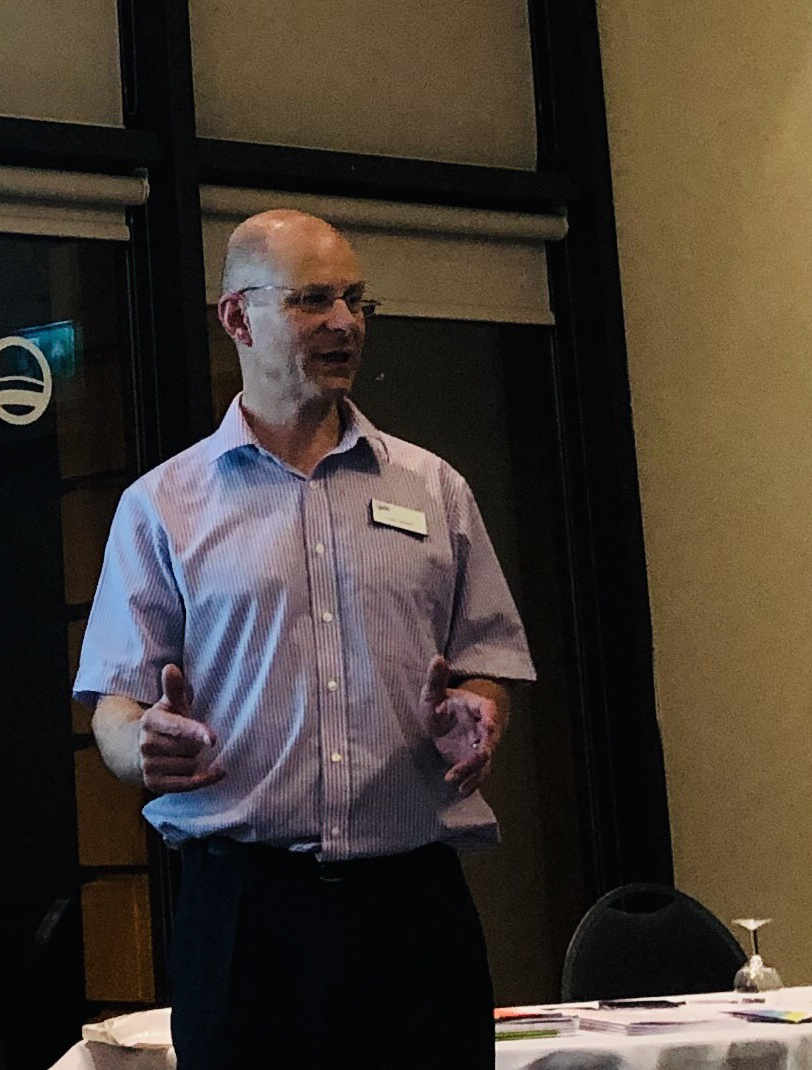 Obstacles to project completion are a fact of life. That's why project managers command high fees – in the speaker's experience the bulk of a project manager's life is engaging with stakeholders. BRM widens the range of stakeholders, broader than the people and organisations delivering the project, to include beneficiaries or others affected. But traditional BRM has struggled to recognise the impact of a delay – the benefit is still going to be delivered, just a bit later.

We looked at the impact in terms of benefits realised within a set time period, say 5 years from start – where a delay means that less of the total benefit is delivered within that timeframe; and of changes to the project environment which affect how much a benefit is worth, affecting the Return on Investment of the whole project, which could lead to a decision to disinvest. Our speaker offered Social Return on Investment as a good tool to put a figure on benefits so that the investment can be compared with the return, making the case that this applies in the commercial, as well as public sector, environment. The illustration on slide 16 compares planned with actual/ forecast showing how a delay in a single initiative has a knock-on effect on cash flow and benefits delivered within the time frame, to help decision-making.

Is Return on Investment a good criterion for prioritising projects? It's tempting to chase per-project ROI, but the organisation can lose their way and have projects in the portfolio that directly contradict and undermine each other. Although the book was not available for the presentation, it gives a number of illustrations.

The strengths of a framework include an overview of the combined impact of the projects and changes in the organisation. For example, standardising an ERP solution may mean that individual departments get less facility or flexibility than they had with their legacy solution, but the impact across the whole organisation outweighs this. A BMF makes this clear, and communicates what some may find a difficult message, in an acceptable and even motivating way.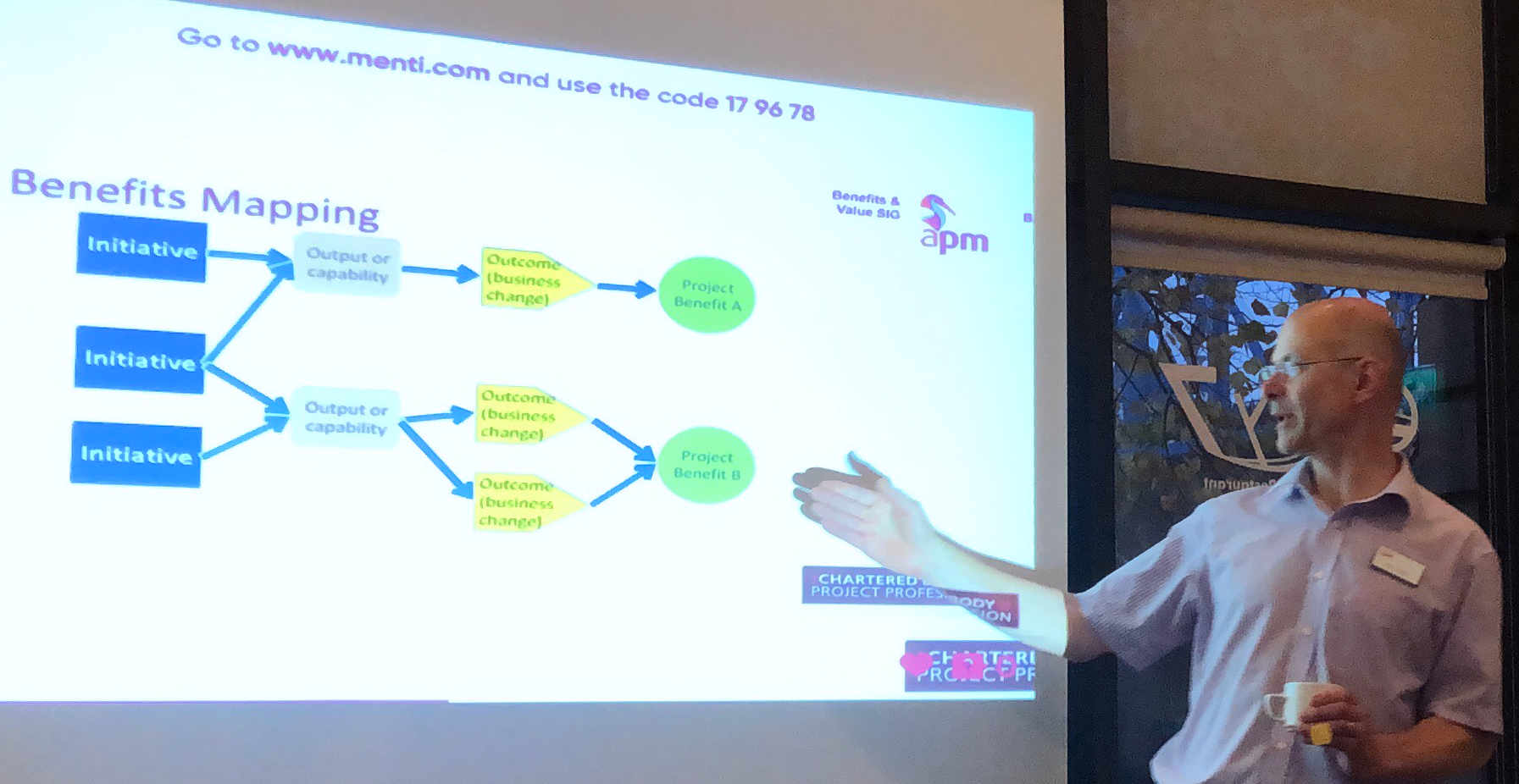 We looked at a scatter graph of how our audience self-score on benefits realisation (slide 21). It really is a scatter graph, with an average somewhere in the middle and examples of excellent practice (the investment rationale is retested, and performance is expected to match the promise) and the opposite (some projects are not scrutinised, the business case isn't looked at after the money has been awarded).
We then asked "what are you going to do as a result of this presentation?"
There were a lot of ideas and intentions (listed in slides 22 – 33), all of which will improve the success of organisations which both deliver projects and change internally, and deliver projects for clients.

This was a well-received talk which will lead to a change in practice, and contribute to project success in the North East.
Topics (updated for APM Body of Knowledge 7th edition)
2.1.3 Portfolio shaping I 2.2.2 Decision gates I 4.1.1 Success and Benefits 
Below is a mentimeter report from the event Benefits Management - Can we fix it? Yes we can!

Below is a mentimeter report from the event Prioritise your portfolio using a benefits management framework