Profile of a volunteer - Andrew Spiers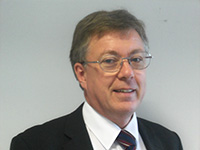 Name: Andrew Spiers
Membership grade: Member
Volunteer role: Governance group committee member

1. Why did you decide to become a volunteer with APM?
Well, I have been a member since 1985 and covered a lot of ground in projects in a varying number of roles. It wasn't until I became a qualified Accident Investigator and became involved in investigation work that I began to see incidents (and indeed near misses) are a result of management failings. I then become very interested in the management environment which exist around programmes and projects – and therefore decided to join the Governance Group.
2. What benefits have you gained from being an APM volunteer?
I have found it fascinating to see "you are not alone!". The same issues manifest themselves across a number of industries, and it is great to see how they face these challenges. It's good to meet people in other sectors, and to see the way that the APM is developing by being plugged into the Volunteer grapevine.
3. What would your top tip be to an APM member looking to become a volunteer?
Just do it. The groups that exist are there with people of a like mind. I think you have to have a passion for a topic or an issue, but not in a way that is dogmatic. The idea of a Volunteers section, especially on the interest groups is where we can all learn and put something into the profession. In many ways, it's best to leave your Business at the door – the key to this is the title – Volunteers.
Find out more about volunteer opportunities with APM.